Jason Segel has written a series of young adult novels, because he can do anything
Talk about being a multi-hyphenate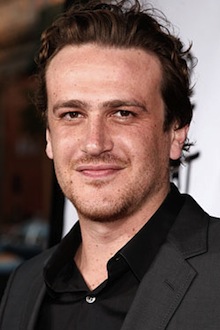 He acts. He sings. He writes. He produces. He puppeteers. And now Jason Segel has revealed that he has also penned a series of young adult novels. That's right, not even just
one
YA novel, an entire series - three books, to be exact.
VH1's Best Week Ever
 shares the news that Segel himself revealed at a special Thursday night screening of his "Forgetting Sarah Marshall." Pressed by director Jonathan Demme (who was, weirdly enough, on hand to host an after-screening Q&A), Segel confessed that he has penned the three untitled novels based on his own script, one that he wrote and sold back when he was still just
twenty-one-years-old​.
Segel explained that he "sold the script for 'super cheap' because he 'didn't know any better' back then." The film was, of course, never made, and Segel had to wait eight years to buy back his own project (at the same price). Segel certainly knows that he got lucky with the deal, joking that, "As I got more successful I kept hoping they wouldn't realize I was the same Jason Segel as the Jason Segel they bought the script from."
So what's the series about? Segel was cagey, but he did share that "It's about kids facing their biggest fears, that's about all I can tell you." Further investigation reveals that Segel chatted about the project with
The Playlist
back in 2011, when he was still thinking of making a film based on his script. Back then, he revealed that the story was "a kids adventure...in the style of 'Goonies' or 'Labyrinth' or something like that. I think that's the next big thing I'd like to try to tackle."
Considering how hot the genre is these days, Segel isn't having much of a problem getting his long-gestating project sold, as Demme pointed out that the series is now a part of an actual "bidding war" between a number of different publishing houses who are eager to release the series. How intense is said bidding war? Segel seems to think the series will get released sometime this year, so we should expect more news soon.