Led Zeppelin and the future of publishing
New iBook by famed photographer goes further than any before
By Mark Brown
Special to MSN
Led Zeppelin fans want what Neal Preston has: Hundreds of photos of the band taken from 1970-1979, along with the stories behind them, contact sheets, video interviews, audio, text and the promise of more to come.

Will they spring for an iPad to see and hear it?

That's the test Preston and Apple are doing with "Led Zeppelin: Sound and Fury," a new iBook out today that is only available on an iPad. It features a ton of visual holy grails for fans, along with an intro by Stevie Nicks and plenty of stories behind the photos here. It's not a quick flip-through like a coffeetable book. Preston was embedded with the band for years, so he has not only the pictures but the stories behind them all, retold with great wit and humor. It's interactive, it's full of hidden treasures, and it's labeled part one because Preston plans to keep updating it in the future so that the project never really ends. Iconic photos are there, but so are the shots taken just before and just after the iconic one. It's a great deal if you're i-ready -- it's only $9.99. A print version could have easily gone into three figures. Preston, who has shot the biggest stars in music, talked about his move into the unknown future of publishing.

What made you decide on this format?

Needless to say the world's changing all around us at a much faster pace than i'm happy with. The future of publishing is definitely going in the direction i took with this book. There are good things and bad things about all books, traditional coffee table books or digital books like this one. I had to make the decision as to whether to try to help blaze a new trail or not. ... I'm proud of what i was able to include in terms of what the fans really, really want and love. I'm a fan of a lot of bands. I know what I want. Show me a picture of Pete Townshend that I haven't seen and I'm taking it off the wall and bringing it home... when that manna from heaven drops down, fans are ecstatic. ... This is something fans would literally never be able to experience unless they were at my house for dinner and went downstairs to go through the files with me.

How was it different from the other hard-copy books you've put out?

We didn't have an art director on this like we would a traditional book, we had a software developer. You're dealing with computer layouts. it's a far different process than I've ever been through. I hope that people enjoy it and people get a sense of how much of myself i put into this. Between the photos and the proof sheets that no one ever gets to see, that's a real trip. That's a trip through a photographer's brain. ... we could do 10 books of nothing but proof sheets of Led Zeppelin alone. But the good thing about digital books is you can do updates. It's not a traditional coffee table book where you wait till the first pressing sells out and you do a redesign for the second, which is very expensive. On a digital book, presto, magic, here's your update. You have to operate with the look for a finished book in mind... but you do have the freedom and we are gonna do updates. It'll all be worth it when some fan says 'You know what? I lost my mind when I saw those proof sheets.' It's the band thorugh my eyes, my lens, my experience.

How much work is it compared to a traditional book with all the different media involved here?

There was a learning curve to it. The software used was Apple's iAuthor software. I know just enough about computers to be dangerous. I left a lot of it to the software developers. But it's an interesting process. It affords you a lot of creativity once you lay the template down. I was learning along the way. No one has ever really done a book like this, at least in terms of music groups. I tried to make this as in-depth as possible and put my sense of humor in it. It's a different medium. I love coffee table books. I have a million of them.... they're nice pieces, but we speak to a different generation these days, without question. People love to hear the stories... I call it 'everybody wants to touch the guy who touched the guy.' It's more true by the nanosecond. People think I have the dream job of the century, the 20th or 21st. I don't know how it happened sometimes.... I'm still a fan and always will be, till the day I die.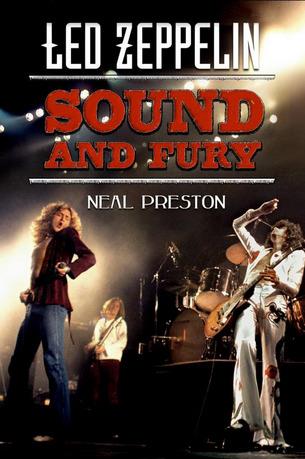 You've maintained good relations with your subjects, like getting Stevie to write the intro.

The reason Stevie Nicks wrote that is I've known her for more years than I'd like to admit, but she was the first person who sat down with a stack of prints and said 'You've got to do a book with this stuff. You must.' Mind you, that was 1981. So I kinda blame her for all of this (laughs). She lovingly wrote me a very nice piece to kick the book off. She's literally one of the most creative people i've ever met. Every day she either writes or paints or hand-tints photos or records something, literally every day.

Is there another one of these in you?

There are many more of these books in me. I knew the first one would have a learning curve, laying out the template for future books. In fact in the middle of this Apple upgraded the software...so we went back and integrated some of the features like scrolling text. There's so much material here my books can have books. I can't say what the next one or two will be ... but it's completely exciting. I just hope the fans really get it.

Were you hesitant to do it iPad only? Android users are complaining already, and you're also limiting the physical size of what you're releasing.

I remember when I got my first computer and thought 'Who the (expletive) would want to watch a movie on this screen?' And here I am looking at a stack of DVDs I'm taking on a plane with me. that's the way we do it. The iPad with the retina display is phenomenal. They make me look good. What can I say? ... all any of us can do is tread water and try to keep up with technology. You buy something and the second you do it's obsolete. The iPad is the one I think it's gonna look best on.

Is this financially advantageous for photographers, more so than traditional books?

That's a good question. Unfortunately the real answer to that is I can't say yes or no. There's no litmus test to compare it to. ... there's no track record, whatever you want to call it. All I could do was put out the best product I can and let the people who sell it do what they do. We're not flying blind but we're blazing a little bit of a new trail here. You either stand on the sidelines and watch or you get off your ass and be the alpha dog. I know the fans will dig it. There's is no way a Led Zeppelin fan isn't going to cream over it. They're gonna love it. I'll tell you what, it's more than 10 minutes of entertainment. You'll get more entertainment out of it than spending that money over at Subway.