Molly Ringwald, prize winning author? It could happen to John Hughes' muse
She's longlisted for the Frank O'Connor International Short Story Prize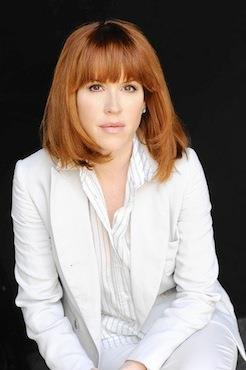 Actress Molly Ringwald published a book last year, but it was not, as is customary for celebrity authors, about going to rehab or her sartorial choices or what hell it was to be a child star. "When It Happens to You" is a collection of short stories, literary fiction, and now it's a contender for a major award, the Frank O'Connor International Short Story Prize.
The actress who laughingly describes herself as "your former teen-age crush" on Twitter is on the longlist for the prize along with some fancy company, including George Saunders, who wins everything (he just nabbed Pen/Malamud for short stories), Jess Walter, who is a fabulous writer and Claire Vaye Watkins, whose "Battleborn" just won the The Story Prize. Not to mention Joyce Carol Oates, Junot Diaz and Ron Rash. Also Joan Silber, whose "Fools" comes out in May and looks completely captivating.

Bing: More on Molly Ringwald
Unlike
many--most?--writers​,
Molly Ringwald is probably not desperate for $25,000. But that's the cash prize for the Frank O'Connor. The prize is intended to boost the profile of short story collections, which don't tend to get the same attention as novels and have grown increasingly hard to get published in recent years. They put it a little more elegantly: "It is hoped the Award, for a complete collection of previously unpublished stories in a book collection, will play a significant role in establishing parity of esteem for the short story collection alongside the novel."
It's not an Oscar, but the star of "The Secret Life of the American Teenager" Ringwald has to be pleased. A few minutes after the longlist was announced she tweeted that she was "So honored to be included in such esteemed company." A shortlist will be announced in late May, of up to six books and the award given in July.
Bing: More on Frank O'Connor and the prize named in his honor