RIP novelist and Oscar-winning screenwriter Ruth Prawer Jhabvala
She worked for 40 years with the famed Merchant Ivory team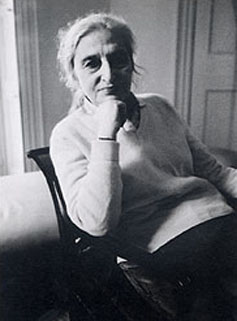 The prolific and celebrated novelist and screenwriter Ruth Prawer Jhabvala died Wednesday at 85. The German-born writer won two Academy Awards for the screenplays of two movies "A Room with a View" (1986) and "Howard's End" (1992). Both were adaptations of E. M. Forster novels and with the exception of David Lean's 1985 "A Passage to India," the most celebrated cinematic adaptations of Forster's books ever made.
She wrote the screenplays for director James Ivory and producer Ismail Merchant, who she collaborated with for 40 years, until Merchant's death in 2005. Although the filmmaking team was known as Merchant Ivory, by all right it should have been Merchant Ivory Jhabvala; she wrote 22 screenplays for them. These were the kinds of movies my mother loved, and I loved them on their own merits, but undeniably, a little by extension. Who can forget Daniel Day Lewis' divine Cecil in "A Room with a View?" I hope when I get to the nursing home, they have that movie on a loop. Along with "Six Feet Under" and "Freaks and Geeks."

Bing: More on Ruth Prawer Jhabvala
Although her screenwriting career was arguably what brought her the most fame, Jhabvala was well known as a novelist and short story writer. She published 12 novels and her most recent publication was the short story "The Judge's Will" which ran in an issue of the New Yorker last month, which you have to hope she had a chance to hold in her hands before she died. A refuge who escaped Germany with her parents, she was educated in London. She began publishing novels in 1955, when she was living with her husband in India, raising their three daughters and writing in her spare time, to fill what she called an "deep abyss." Prawer Jhabvala was by birth Jewish, although many of us always presumed her to be Indian because of the harmonious blend of her maiden and married names.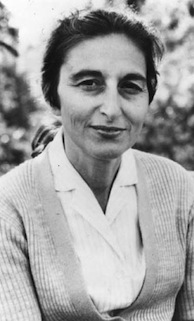 I'm including this picture of her as a young woman, because I think everyone who reaches the age of 85 should also be remembered by how they were when they were young(er) and lovely, as Prawer Jhabvala was in this 1975 shot, taken around the time she won the Booker Prize for "Heat and Dust" (which Merchant Ivory also turned into a movie).
Merchant once said "I am an Indian Muslim, Ruth is a German Jew, and Jim is a Protestant American. Someone once described us as a three-headed god. Maybe they should have called us a three-headed monster!" The Times of London quoted the line in his obituary there, but without attribution to the original source, only the phrase "he once told an interviewer," so there remains a  a mystery as to who got this great quote, which speaks so eloquently to how necessary the three were to each other. Only James Ivory survives. Their last movie together was "Le Divorce," which starred Naomi Watts and Kate Hudson and was, as Forster might have said, not quite up to snuff. But we'll always have "The Remains of the Day."

Bing: More on Merchant Ivory