FEATURED POST
The Weinstein Company picks up rights to Shane Salerno's film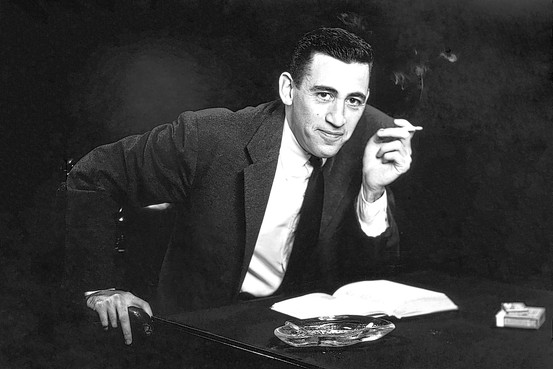 The Weinstein Company has picked up the rights to Shane Salerno's J.D. Salinger documentary, the simply-titled "Salinger," finally giving a home to the long-in-the-making film about the reclusive author. TWC, notorious for putting big awards season pushes behind its films, is reportedly planning just such a push for the doc, with an expected Oscar season release on top, so expect to be hearing much more about the film as the year winds on. (Also, yes, we're already talking about next year's Oscars.)
Director Salerno originally planned a feature film about Salinger, based on Paul Alexander's book "Salinger: A Biography," but ultimately went with a documentary format to capitalize on intimate interviews with Salinger's still-alive peers. The filmmaker has been working on the project for nearly a decade and has spent millions of his own dollars getting it made. "Salinger" is, by all accounts, a true labor of love. 
Deadline Hollywood writer Mike Fleming Jr. saw a cut of the film some time back, and he writes effusively about the final project, saying: "I found the film, which doesn't have narration, to be exhaustively researched and arrestingly powerful. Most importantly, it answers a lot of questions I and everyone have had about the author. There is previously unseen footage and photos, and a rich depiction of that unfathomable period in Salinger's career when The New Yorker magazine was able to publish a new J.D. Salinger story fairly regularly." 
Fleming also shares that the doc includes all sorts of details about Salinger's time as a soldier in World War II, ill-fated love affairs, his writing habits, and Salinger's intense desire to "maintain total control over his prose." For fans of Salinger, this film contains a treasure trove of information that was not previously available for such ease of consumption. 
Are you looking forward to "Salinger"?