FEATURED POST
E-book is available now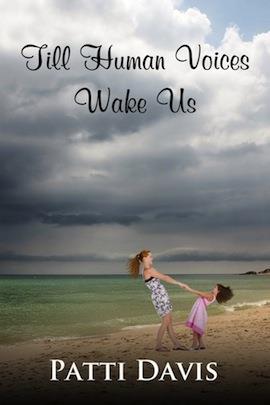 The
New York Post
reports that notorious Reagan family black sheep, author Patti Davis, has just published a brand-new e-book via Amazon's unique self-publishing platform. Davis has previously penned eight other books, including autobiographical titles "The Way I See It: An Autobiography" and "Angels Don't Die: My Father's Gift of Faith," but "Till Human Voices Wake Us" is a departure for the author, as the first person-told story centers on a lesbian love affair.
Davis explained to the outlet that the book, which focuses on a recently-widowed woman who falls in love with her sister-in-law, is not taken from her own life in any way:  "This is not me. None of it is autobiographical." Apparently cognizant of the current publishing trend of steamier fare, Davis also explained, "I didn't want to write 'Fifty Shades of' whatever...It's a love story."
The International Business Times
explains that, "despite interest from publishers, there were no offers for 'Till Human Voices Wake Us,'" sparking Davis to self-publish the book online. The author also explained, "I've written a lot about my famous family, the Reagans -- maybe this nonautobiographical novel was too much of a departure for publishers to wrap their heads around."
The book's title is taken from its epigraph from T.S. Elliot, "We have lingered in the chambers of the sea, By sea-girls wreathed with seaweed red and brown, Till human voices wake us, and we drown."
To read an excerpt of "Till Human Voices Wake Us" or to purchase the e-book, visit Amazon right here.