Did you like 'Warm Bodies'? Then we've got a prequel for you to chew on
It's good for your, wait for it, brrraaainnn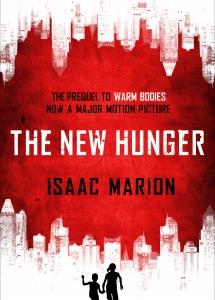 On the heels of a very successful opening weekend, Jonathan Levine's zom-rom-com (that's a zombie romantic comedy) "Warm Bodies" is sure to be winning plenty of fans for the feature's source material, Isaac Marion's very funny and very sweet novel of the same name. For fans (new and old) hungry for more of Marion's zombie-filled world,
THR
reports that the author has crafted a brand-new prequel to his book, a slim 140-page novella currently available as an e-book.
Bing:
'Warm Bodies'
|
Isaac Marion
Whereas "Warm Bodies" opens in a world already gone to the zombies, Marion's "The New Hunger" explores the beginnings of the outbreak that led to the zombification of so many. The novella is set in an "America [that] has been devastated by natural disasters and governmental collapse, as well as the annoying problem of zombies trying to devour any survivors."
"The New Hunger," like "Warm Bodies," focuses on some of the same characters - including a twelve-year-old Julie, a sixteen-year-old Nora, and a just-turned "R." Along the way, the novella also introduces Nora's younger brother, Addis.
"Warm Bodies" the movie opened last weekend and wracked up an impressive $20 million at the box office. Perhaps we're due for a prequel feature soon?
"The New Hunger" is currently available exclusively over at
ZolaBooks
.