'Long Island Medium' Theresa Caputo gets book deal
Will a deeper look into the reality star's life on print make a believer out of you?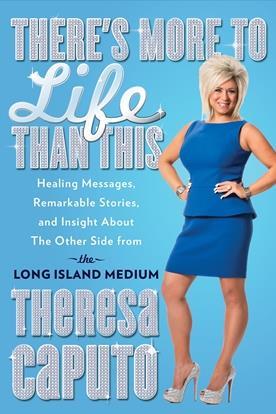 NEW YORK (AP) -- She must have seen this coming.


Theresa Caputo, star of the TLC reality show "Long Island Medium," has a book deal. The memoir to be published by Atria Books, a Simon & Schuster imprint, will be called "There's More To Life Than This: Healing Messages, Remarkable Stories, and Insight About the Other Side."

Bing: More on Theresa Caputo

Atria says the book will give readers insight into Caputo's life and better understanding of her "remarkable gift" while teaching them about messages she receives from the beyond.
Caputo, a mother of two from Hicksville, N.Y., says she started seeing spirits at age 4. Her TLC reality show has had three seasons.

Tell us what you think on MSN Movies Facebook.