Did you strike out on Valentine's Day? Emily Books' subscription plan can still save your skin
Surprise your Valentine with the gift that keeps on giving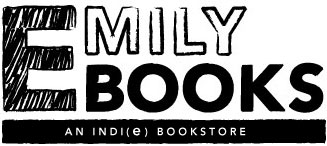 If it's the morning after Valentine's Day and you're scouring the Internet attempting to find a charming, unique gift to make up a biffed holiday to the bibliophile in your life, rest assured, we have the answer for you. Emily Books, billed as "an indi(e) bookstore," traffics entirely in e-books (see, that cute tagline makes sense now!) and they have a sweet subscription plan that can save your skin!
The
Emily Books FAQ
breaks down just about everything you need to know about the plan, but we'll synthesize the pertinent bits for you here while you ready your wallet. After purchasing your subscription (or one for you sweetheart), you'll receive an email with a download link to that month's book at the beginning of each month, 
for a whole year. 
See! It really does keep on giving!
But the subscription plan comes with a hitch - the team at Emily Books pick the books for you, you can't pick and choose your own - but they believe "it's good to be encouraged to read something you might not choose for yourself," which is hard to argue with. Sure, you may wonder how to be sure you're getting a great book, but here's how much the Emily team loves the books they pick for you - they only sell one book a month. That's right, the one book that you'll get for that month's subscription is the very special, one-in-a-million monthly choice, handpicked by people whose jobs are to sell great books.
Now, doesn't that sound better than another box of chocolates?