Couch time: This week's notable new releases:
Including a book about the history behind John Ford's 'The Searchers' and a pair of Whitey Bulger books.
I've got two couches, one in the family room and one in the "parlor" in front of the fireplace, perfect for reading. This past weekend, between the free hit of streaming films from the Criterion Collection (thanks Hulu!) and a stack of upcoming new releases, I was torn between them. As usual. Here are a few titles to add to my (and your) madness. Twitter shout out to anyone who can find the connection between one of these books and one of the Academy's 2013 nominees for best picture.
*(Check the bottom of this post for the title I can't live without.)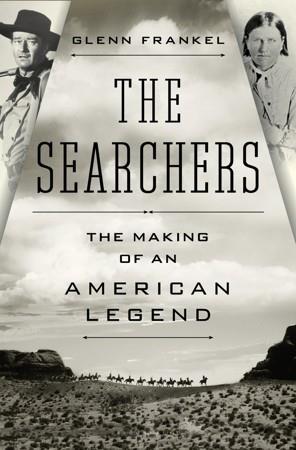 "The Searchers: The Making of an American Legend"
by Glenn Frankel. Out Feb. 19. John Ford's 1956 movie is a classic--white child kidnapped by savage Comanche, white savior played by John Wayne devotes his life to finding her. Pulitzer-Prize winning journalist Glenn Frankel examines the myths, the legends and the way the movie (which he says he's seen a dozen times and never fails to be moved by) differs from the real life story that inspired it. On screen Wayne's Ethan Edwards was desperate to find Debbie (played as a teen by Natalie Wood) before she reached physical womanhood; the thought of her being sexually used by a Comanche nearly drove Ethan crazy. In real life, Cynthia Ann Parker, age 9, stolen from her family home in East Texas, was "rescued" in her early 30s and forcibly torn away from the children she'd had with her Comanche husband. She died in heartbroken misery. Frankel, who had a 30-year career at the Washington Post, now runs the journalism school at the University of Texas in Austin; he must have taken inspiration from his surroundings. [For movie and history buffs, a must.]
Bing:
More on John Ford and "The Searchers"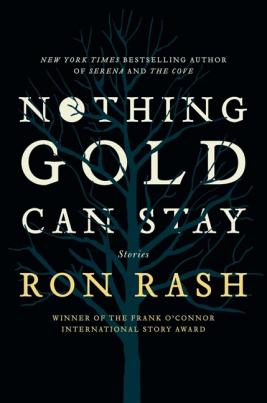 "Nothing Gold Can Stay"
by Ron Rash. Out Feb. 19. A new collection of stories from the NYT's bestselling author of "Serena" and 'The Cove," topped by a story that first appeared in The New Yorker (it's a razor sharp piece about a prisoner on a chain gang called "The Trusty"). Rash has become the preeminent chronicler of the Appalachian landscape and its tough residents ("a writer of both the darkly beautiful and sadly true," sys Richard Russo says of Rash). Unless he's too busy writing, Rash will probably be paying close attention to this weekend's Oscar ceremony; "Silver Linings Playbook" stars Bradley Cooper and Jennifer Lawrence are both up for lead actor awards and both just happen to be the stars of director Susanne Bier's movie adaptation of "Serena" which is slated for a September 2013 release. [For Rash fans and those who love the short story form.]
Bing:
More on Ron Rash and the movie adaptation of "Serena"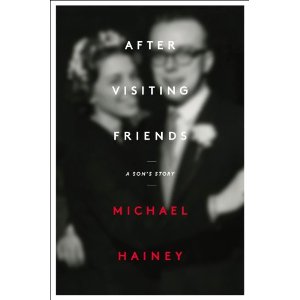 "After Visiting Friends: A Son's Story"
by Michael Hainey. Out Feb. 19. There's a whole subgenre to biography; unknowns investigated by their children. Think "The Glass Castle," Jeannette Walls's bestseller about her complicated upbringing or Los Angeles Times reporter Mark Arax's investigation of his father's unsolved 1972 murder. In Hainey's case, he barely knew his journalist father, an assistant copy desk chief at the Chicago Sun-Times who died when he was just six years old. Bob Hainey was found in his car, dead of a heart attack even though he was only 35 years old. A line in his obituary "after visiting friends" haunted Michael Hainey and as an adult, he began to investigate what really happened to his father.  The blurbers are out in full force for this one: Elizabeth Gilbert says "I finished it in tears." [For fans of "The Glass Castle" and all those who ponder their own, often unsettling roots.]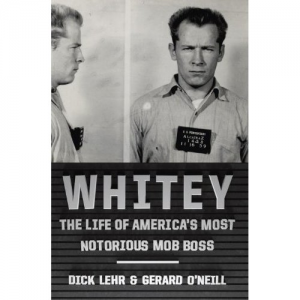 "Whitey: The Life of America's Most Notorious Mob Boss"
by Dick Lehr and Gerard O'Neill. Out Feb. 19. With our beloved Tony Soprano now just a bittersweet memory, mob obsessives can turn to the real thing: Whitey Bulger, the psychopath and Irish godfather from South Boston who spent time at Alcatraz, turned informant and then evaded the law for 15 years before being captured and imprisoned (again) in June 2011. (Bulger also provided some inspiration for Jack Nicholson's character in Martin Scorsese's Academy Award winning "The Departed.") Lehr and O'Neill are former Boston Globe reporters and the co-authors of an earlier book about Bulger called "Black Mass." Their blurbers, novelists Dennis Lehane and Tom Perrotta, both promise that this is the definitive story of Bulger, but what about February's other Whitey Bulger story (see below)? [For true crime lovers.]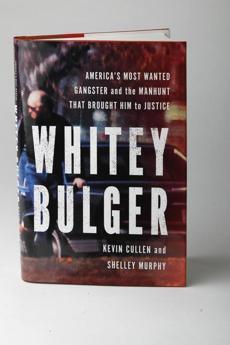 "Whitey Bulger: America's Most Wanted Gangster and the Manhunt That Brought Him to Justice"
by Kevin Cullen and Shelley Murphy. Released Feb. 11. Murphy and Cullen are still staff writers at the Boston Globe, and they've got their own spin on the story of how Bulger rose to criminal power while his brother Billy rose to political power in Massachusetts (he was the president of the Massachusetts senate and until 2003, when it was revealed that he'd communicated with Whitey, forcing his ouster, he was president of the University of Massachusetts). Both Cullen and Murphy are George Polk winners and he's got a Pulitzer to boot. And this is promised to be the definitive book on Bulger as well, with the added bonus that Cullen and Murphy had access to letters Bulger has written to a friend since he was taken into custody again, in which he defends himself against charges that he's a monster and informant). They set out "to be fair," Cullen says, but a sideline of their reporting was their discovery that Bulger hates them both. [Lehr and O'Neill's book has a better cover but those letters from prison make this one sound awfully enticing.]
*It's "The Searchers: The Making of an American Legend." I'm in an intense Ford phase and am teaching a class on this film in two weeks so for me, Frankel's book is
really
a must have.