James Bond to go back to his vintage roots in new novel
The William Boyd-penned tale is set in 1969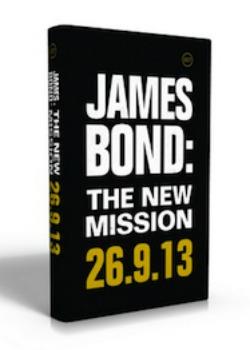 Hot off the heels of the massive success of blockbuster "Skyfall," James Bond is set to return to a classic time period, thanks to a new book from William Boyd.
The Wrap
reports that a new novel based on Ian Fleming's classic character will hit shelves on September 26 in the United Kingdom with a North American release to follow in October.
Bing:
James Bond
|
William Boyd
As of now, both "the title and plot may remain a closely guarded secret," but we do know that the novel will "see a return to the classic Bond era, featuring a 45-year-old 007 in 1969." The Wrap posits that this news "suggests Bond is returning to the roots firmly planted by Fleming before his death in 1964," which seems like a fair and exciting possibility.
Fleming penned twelve Bond novels and two short story collections and, since his death, his tradition has been carried on by such authors as Kingsley Amis, Christopher Wood, John Gardner, Raymond Benson, Sebastian Faulks, and Jeffrey Deaver. This is Boyd's first crack at a Bond novel.
Do you want to read a vintage Bond story? Would you like to see a Bond film set in the 1960's, or are you more entertained by contemporary-set Bond?