Yet another 'Twilight'-inspired erotic series coming to shelves near you
Will it ever end?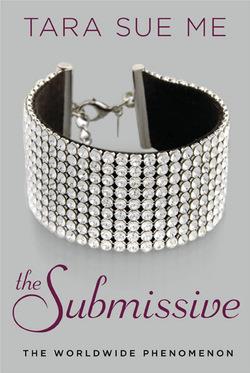 While we were certainly not expecting the "Fifty Shades of Grey" effect to wear off any time soon, we definitely weren't expecting to get word of yet
another
erotic book series loosely based on "Twilight" and its characters getting set to hit shelves so soon
after the news of the "Beautiful Bastard" series
. Hey, strike when the iron is out.
Deadline
passes along a press release from the New American Library, an imprint of Penguin Group, that's now set to publish Tara Sue Me's "fan fiction sensation," the blazingly titled "Submissive Trilogy." Oh, boy, can't wait to hear what this one is about. The press release describes it as - really, you just won't believe this - an "erotic portrayal of a relationship between a wealthy CEO and a young librarian." You'd think that Stephenie Meyer's "Twilight" series had 
invented 
the concept of a powerful, dominant man overtaking a submissive, meek woman by the way these Twi-spired novels are pouring out. 
Bing:
Tara Sue Me
|
The Submissive Trilogy
Sue Me (has someone already done this?) first posted her material on fanfiction.net in 2009. She also posted on Twilighted.net (a popular "Twilight" fansite), with her work pulling in a massive 8.5 million views. Sue Me has also reportedly penned other "traditional" romance novels, but it seems that "The Submissive" series is turning into her bread and butter. As seems to be quite en vogue during this run on the genre,
Sue Me's website
touts her series as "the original trilogy that inspired a new genre."
The first book in the series, "The Submissive," is already available on e-book, and NAL is set to release it in paperback on June 4. The final two books in the series, "The Dominant" and "The Training," will hit e-book and paperback simultaneously on August 6 and October 1, respectively. 
Have you read Sue Me's work before? Do you think the world needs more of this type of fan fiction?