5 Books to Download While You're Snowbound
With the East Coast getting whaled on by Nemo, we pick 5 great releases from 2012 to read by the fire
With blizzard Nemo or whatever it's called bearing down on me and the distinct chance of losing power (and thus the DVD player), my thoughts turned to books to read by the fire while snow falls outside. Here's a list of five of my favorite 2012 releases to grab from the library, local bookstore or download. If you're on the East Coast do that last thing fast and charge up the battery on your eReader before the lights go out.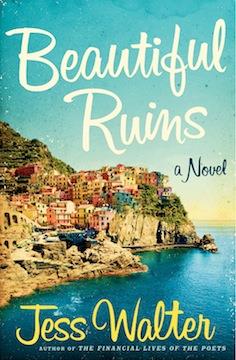 "Beautiful Ruins" by Jess Walter
: It's a Hollywood novel and an Italian novel in one! For me, it doesn't get much better than that. In 1962 a beautiful young actress arrives in the remotest of Italian fishing villages and checks into the lone hotel. She tells the proprietor she's dying -- stomach cancer she says. He falls for her, naturally, but doesn't stand much of a chance; she's hung up on a movie star she met on the set of "Cleopatra" in Rome. Meanwhile in present day Hollywood, a legendary producer and his assistant look for the screenplay that can save his career and make hers. Interwoven into that is the story of a screenwriter trying to pitch a movie about the Donner Party. Walter, whose book "The Financial Life of Poets" was one of the funniest and fun novels of 2009, puts so many narrative balls in the air (including one involving Richard Burton) you think there's no way he can pull it off. But boy does he.
Bing: More on "Beautiful Ruins" author
Jess Walter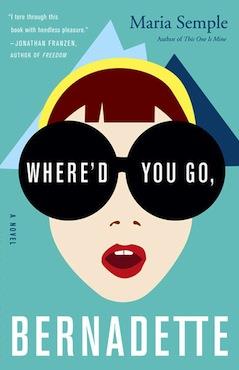 "Where'd You Go Bernadette" by Maria Semple
: Semple is a former TV comedy writer ("Arrested Development," "Mad About You") and it shows; this book is droll and delightfully funny. Bernadette, a stay at home mother married to a Microsoft genius, is having a quiet breakdown in her rambling old Seattle home. She hates Seattle. She hates the other moms. Actually she hates everyone expect her family and the Indian woman she's outsourced all her household duties to (including grocery shopping).  Semple slowly reveals Bernadette's backstory, involving her own eccentric brand of genius which no one in Seattle knows about. She lives for her teenaged daughter, who is also a genius. These might be the three most lovable literary geniuses of all time. Told in letters, emails and straight narrative, "Where'd You Go Bernadette" sparkles with inventive storytelling and wit. Also, once you start, you can't put it down.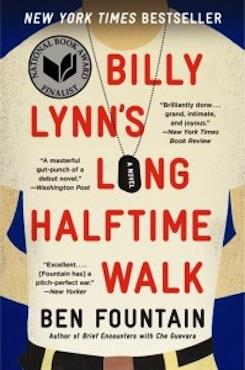 "Billy Lynn's Long Halftime Walk" by Ben Fountain
: Having survived an intense firefight in Iraq--all captured on video that went viral--the eight members of Bravo Squad, including virginal young Billy Lynn, arrive at the Dallas Cowboy's Thanksgiving day game as heroes. They've been feted in a fast-paced tour of America and now they're going to be trotted out during halftime, along with Destiny's Child, presumably to the sound of patriotic roars. Meanwhile their agent is negotiating a big movie deal about their firefight. The book is told from Billy's perspective (ambivalent, thoughtful and dreading his return to Iraq the next day) but Fountain makes everyone of his fellow soldiers come alive. The story is seriously entertaining, but it's also intensely provocative and by the end, you desperately want to keep Billy home safe. Already out in paperback, "Billy Lynn" was a finalist for the National Book Award, won the Center for Fiction First Book award and is still in the running for the National Book Critics Circle Award (to be announced Feb. 28).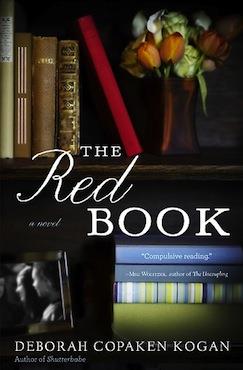 "The Red Book" by Deborah Copaken Kogan
: Are you in a woman's book club? Are you tired of being assigned weighty tomes by the ambitious reader in your group? (There's always one. I used to be her.) Demand that the group read this novel about four friends preparing for their 20th reunion at Harvard--it smartly covers big mid-life topics like money, career, failing marriages and parenting, but in an accessible, compulsively readable way. Mia is married to a powerful Hollywood director and wants for nothing, except maybe another shot at the acting career she dreamed of.  Foreign correspondent Jane, who was once a Vietnamese orphan adopted by a childless American couple, is newly widowed and orphaned all over again. Biracial Clover, who grew up on a commune, is a major business success but still single and hoping (and also dreading) that she'll run into an old boyfriend at the reunion. And Addison is just a spoiled, self-absorbed old-money WASP in a lousy marriage, but Kogan, previously the author of "Shutterbabe", a memoir about her days as a war photographer, even makes her compelling. (Paperback coming in May.)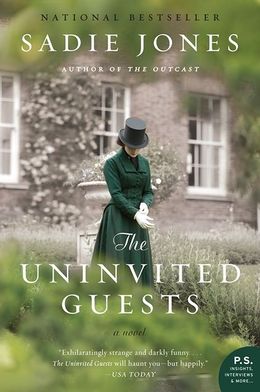 "The Uninvited Guests" by Sadie Jones
: An Edwardian manor house and the genteel family within it, including a young beauty about to celebrate her 20th birthday, cope with the threat of financial ruin and a suitor who could save them from having to sell the house. Does this sound like "Downton Abbey" country? It absolutely is, although the Torrington family are the Granthams on a much smaller scale and Jones is less interested in upstairs downstairs soap opera than psychological and even supernatural drama as the Torringtons play hosts--against their will--to a motley group of survivors from a nearby railway accident, including a gentleman from the lady of the house's seamy past. If the power goes out and isn't back by Sunday evening at 9 pm, this is the book for you and even if you're high and dry and far from the Eastern seaboard, you're in for a treat.
Bing: More on
Downtown Abbey