Page to screen quick hits: 'Shadow and Bone,' 'This Is Where I Leave You,' and much more
What's the latest news on books going the cinematic route?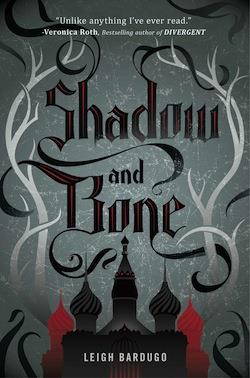 The Hollywood Reporter
, err,
reports
that screenwriter Christopher Kyle ("K-19: Widowmaker," the upcoming adaptation of Ron Rash's "Serena") is in talks to adapt Leigh Bardugo's "Shadow and Bone" for the screen. DreamWorks is setting up this latest big screen take on a popular YA novel with franchise leanings (the book is intended to be the first in a trilogy). Bardugo's novel was published in June and centers on "a land under attack by a swath of darkness filled with creatures that feast on human flesh" in which "a young woman discovers she has a dormant power that could be a key to turning the tide and is taken to be trained by her country's magical elite." Tasty. And while that might all sound a bit "been there, done that" when it comes to the YA world, the book did debut on the New York Times best-seller list and has already had a third printing.
---
---
The Weinstein Company (TWC) is already making plans for Valentine's Day of 2014, as a press release sent out by the studio reports that they've picked up the U.S. rights to Richelle Mead's "Blood Sisters," the first film to spring forth from the "Vampire Academy" YA series, with plans to release it on February 14, 2014. Mark Waters ("Mean Girls," which means he is perfect for this job) will direct, with Dan Waters ("Heathers," also perfect) set to pen the script. There are currently six "Vampire Academy" books in the series, which centers on, well, apparently some sort of school for vampires. Zooey Deutch, Lucy Fry, and Danila Kozlovsky are set to star. It's okay, this is the first we've heard of them, too.
---
---
---
Which of these films are you excited to see? Any other books you've been dying to see hit the big screen?