Fan of the ending of 'Devil Wears Prada'? You might not be wild about its new sequel
So much for Andy Sachs' fiction career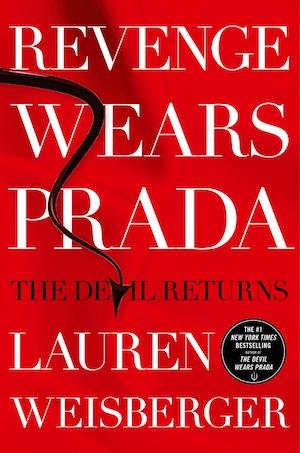 While the ending of Lauren Weisberger's bestselling (and hit movie-spawning) 2003 roman à clef, "The Devil Wears Prada," didn't seem to necessarily beg for a sequel (particularly one that picks up nearly a decade later), that hasn't stopped the author from penning the follow-up with her "Revenge Wears Prada: The Devil Returns." Weisberger's sequel will hit shelves this summer, but as Entertainment Weekly reveals, readers who have warm and fuzzy memories of indefatigable Andy might not be so inclined to pick it up and plunge back into the shadier side of magazine publishing.
Bing: More on 'Revenge Wears Prada: The Devil Returns'
While the Anne Hathaway- and Meryl Streep-starring film was a big hit, its fizzy tone and happy ending are very different than how the material was originally written by Weisberger. Haven't read the book, but love the movie? Buckle in for some hard truths here. One of the major subplots that was excised from David Frankel's film centered on Andy's best friend Lily, whose alcoholism steadily reveals itself over the course of the novel. In fact, Lily gets into a very serious drunk driving accident while Andy is with Miranda in Paris for the fashion shows, and it is Andy's initial refusal to come home to see her best friend that ultimately makes her realize how much of herself she's lost to the job (it's not brought on by Miranda's screwing her right-hand man Nigel out of a job). Other tidbits? Yeah, Andy and her cute chef boyfriend (played by Adrien Grenier in the movie) don't get back together. Oh, and Andy doesn't immediately jet back into publishing – she has to move home with her family, write some short stories, and sell off her expensive clothing for funds before that happens. See? Hard truths, but a much richer story.
Bing: More on Lauren Weisberger
Which is why it's so disconcerting that Weisberger's sequel to her book puts Andy right back where she was before – just a few years on. EW shares the novel's synopsis: the book "picks up eight years after former Runaway magazine assistant Andrea 'Andy' Sachs parted ways with Miranda Priestly on bad terms. Andy is now editing The Plunge, the hottest bridal magazine around, alongside Emily, her one-time Runway nemesis turned current BFF. While Andy is planning her own wedding to Max, a handsome media scion, she remains haunted by her impeccably heeled former boss — and the magazine world being as small as it is, it's only a matter of time before she runs into the legendary editrix once again." So Andy got back into a side of publishing she didn't like so much, is still afraid of Miranda, and will likely have some relationship issues thanks to her work? Nice maturation there.
We'll have to reserve further judgment until the book hit shelves on June 4.
Are you excited for a sequel to "The Devil Wears Prada"?