Taking a look inside Maurice Sendak's haunting final work, 'My Brother's Book'
Personal narrative addresses death of author's brother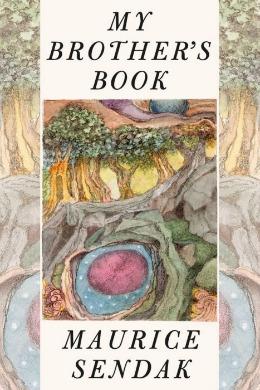 When writing or talking about the late (and so, so great) children's book author and illustrator, Maurice Sendak, bibliophiles love to share a very popular story about the "Where the Wild Things Are" creator. As near-legend has it (and as told by Sendak himself), "A little boy sent me a charming card with a little drawing on it. I loved it. I answer all my children's letters - sometimes very hastily - but this one I lingered over. I sent him a card and I drew a picture of a Wild Thing on it. I wrote, 'Dear Jim: I loved your card.' Then I got a letter back from his mother and she said: 'Jim loved your card so much he ate it.' That to me was one of the highest compliments I've ever received. He didn't care that it was an original Maurice Sendak drawing or anything. He saw it, he loved it, he ate it." (Thanks,
Wikpedia
!) While Sendak's work alone illustrates just how much the late author loved his job, that little folk tale is a real heartstring-tugger.
Bing:
Maurice Sendak
|
'My Brother's Book'
But are you ready for more possible tears when it comes to Sendak's work? We certainly hope so, as
Vanity Fair
has posted an exclusive look inside Sendak's final book, "My Brother's Book," and it's guaranteed to make even the toughest reader shed a tear or two. Inspired by the death of Sendak's brother, Jack, back in 1995, the "beautifully illustrated narrative tells the story of his brother's journey to the end of life" and addresses "Sendak's longing to be reunited with his deceased sibling" through haunting and deeply-felt verse. Consider it a grown-up companion to Sendak's also-moving kids' books (that were just as good for adults, too) like "In the Night Kitchen" and "Seven Little Monsters."
Check out two pages from inside the new narrative after the break, and be sure to head on over to
Vanity Fair
to see more pictures from "My Brother's Book."
"My Brother's Book" will be released on February 5. You can
pre-order the title on Amazon
right now.