Rumor: Charlize Theron could star in film adaptation of Gillian Flynn's 'Dark Places'
But is the once-attached Amy Adams still a better pick?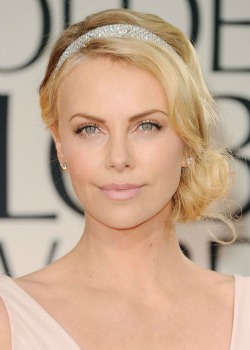 There are few things quite as disappointing
(entertainment-wise,​
of course) than discovering that a beloved book that's soon to go the cinematic adaptation route might just arrive in multiplexes with a less-than-desirable cast. Such might be the case when it comes to the upcoming movie version of Gillian Flynn's "Dark Places," once set to star a perfectly-cast Amy Adams as Flynn's brittle and hard-to-like main character.
Bing:
Gillian Flynn
|
'Dark Places'
Deadline Hollywood
now reports that Adams has dropped out of the project (after being attached way back in May), and that rumors are swirling that Charlize Theron could take over the meaty and multi-faceted role of Libby Day, veritable recluse and the lone survivor of a chilling triple-murder that claimed her mother and two sisters (a crime her brother is imprisoned for and which is a favorite amongst fans of such grisly true life tales). While Theron has already proven her ability to disappear into a tough role (you need look no further than her Oscar-winning performance in "Monster"), she doesn't seem like half the fit for the role that Adams is and this news certainly isn't the happiest to report. Perhaps we'll change our tune if this does come to pass, but we're still imagining Adams-as-Libby for now.
"Dark Places" will be directed by Gilles Paquet-Brenner (who also penned the script) and could start filming as quickly as next month.
Flynn's other books, "Sharp Objects" and "Gone Girl," are also both due for the big screen treatment. Alliance previously picked up the rights to "Sharp Objects," with rising star producer Jason Blum on board to shepherd the project. "Gone Girl" was purchased by 20th Century Fox over the summer, with Reese Witherspoon set to produce (and maybe star in?), along with the possibility that David Fincher would direct.
Are you a fan of Flynn's work?