FEATURED POST
The wax man cometh ...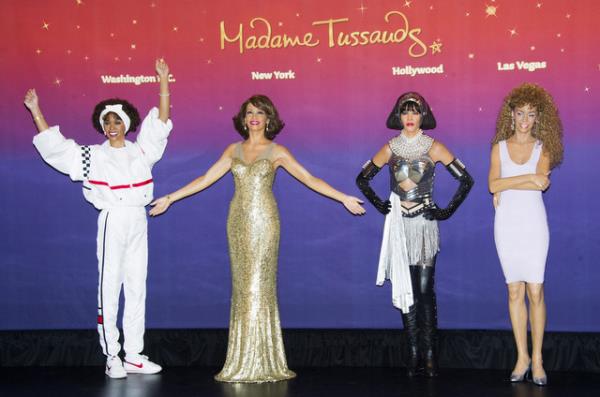 A little less than a year after the world lost Whitney Houston, Madame Tussauds is honoring her memory in the only way it knows how, namely, in creepily lifelike wax form. This week, four Whitney figures were unveiled in New York, with each dedicated to one of the late icon's career milestones.
There's the chanteuse in a red, white and blue tracksuit belting out the national anthem at the 1991 Super Bowl; in her "Queen of the Night" costume from the 1992 blockbuster "The Bodyguard; sporting the purple tank dress from her "I Wanna Dance With Somebody" video; and sheathed a gold-sequined gown from 2009.  
"We were extremely honored when Madame Tussauds approached us about doing four figures of Whitney from different points in her 30-year career," said Whitney's manager and sister-in-law, Pat Houston. "This is something we are excited to do for the fans." 
According to Madame Tussauds, this is the first time in its 200-plus year history that it has created "four distinct wax likenesses of a single subject represented at different points of their life."
What do you think of Whitney's wax tributes? Tell us in the comments …