FEATURED POST
Nepotism is alive and thriving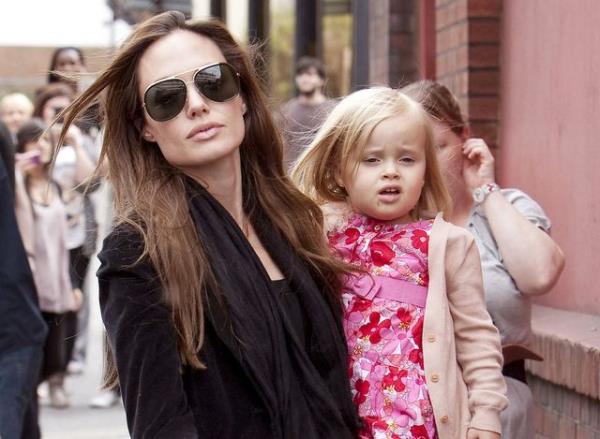 When you're the child of Angelina Jolie and Brad Pitt, you don't have to worry about earning a few extra bucks with a lemonade stand. TMZ reports the couple's youngest daughter, 4-year-old Vivienne, pocketed $3,000 a week for her big-screen debut in her mom's forthcoming flick, "Maleficent."
Viv also received $60 per day for expenses, which we imagine bought a lot of stuffed animals and goldfish crackers.
In this latest retelling of "Sleeping Beauty," this time from the perspective of the titular villain, the towheaded twin sis of Knox plays the kiddie version of Elle Fanning's Princess Aurora. Another actress, 19-year-old India Eisley, was tapped as the younger version of Jolie's so-called "Mistress of All Evil."
According to Us Weekly, Vivienne's 9-year-old brother Pax and 8-year-old sister Zahara also make brief appearances in the film. Shiloh, 6, apparently planned to join them, a source told the mag, "but she was bored and not in the mood during the day her part was supposed to happen, so she ended up not being in the film."
"Maleficent" is scheduled to hit theaters in July 2014. Jolie, meanwhile, just resurfaced at a Hollywood event. Get the details here.