FEATURED POST
Because that's what friends are for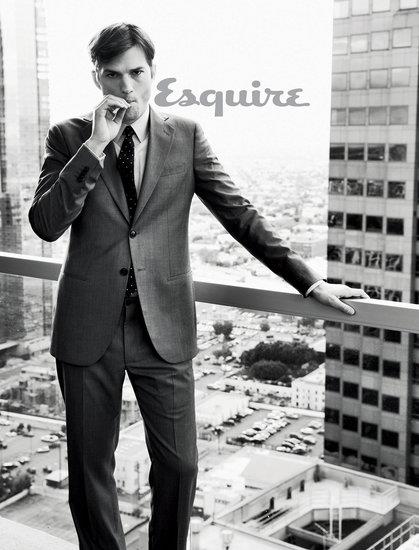 With a cinematic catalog that includes such highbrow fare as the Katherine Heigl think piece "Killers" and "What Happens in Vegas," the Cameron Diaz meditation on the transience of love, Ashton Kutcher recognizes celluloid quality.
"I know exactly what films I've done that [bleeping] suck donkey," he tells the March issue of Esquire. "And I know the ones that are good, that people like."
Anyone want to chime in here on what those latter ones might be? Anyone? Mr. Donkey?
Continues Kutcher, "And I know it not because of the box office, because the box office is not going to tell you the truth. I know it because I have friends that don't hold back. They don't depend on me for money or employment. They're just friends. Friends tell the truth."
His philosophy, which has presumably served him well on the set of 30-minute sitcom "Two and a Half Men": "My big thing is, Fail fast. If you're going to [bleep] up, get it over with."
According to actor-cum-entreprene​ur, who is out promoting his starring role in "jOBS," knowing when to move on is a "tricky thing to figure out, which is when you ask yourself, Am I at the precipice of success or walking down the wrong road? Because the greatest obstacle always comes right before the breakthrough. And you're always trying to determine which is which. Is this the greatest obstacle? Is it the breakthrough itself? Or is it time to go the other way? That's when you have to surround yourself with brutally honest people who will be like, 'Dude, you suck at this. Stop.' I have, like, two or three really strong data nodes that I know will tell me: 'I don't get it.'"
When the interviewer calls him out on referring to his pals as "data nodes," he shrugs. "It's input. They're people. People. People that are giving you information you can trust as accurate, generous, careful," Kutcher explains. "They're not just going to flippantly tell you, 'Eh, that doesn't work,' or they're not just going to tell you 'Yes!' just because that's what you want to hear. To me, that's a valuable piece of data. That's a valuable data chip."
Says the star, "I know who these people are in my life. Partners, friends, coworkers. You have a movie and you show it to them, and if it sucks you want them to be like, 'Dude, that kind of blows.'"

Clearly, none of those data nodes-slash-chips sat him down after the release of "Valentine's Day" to urge him not to make the follow-up, "New Year's Eve." Then again, Kutcher gets to make out with Mila Kunis on a daily basis, so the last laugh? It's his.