FEATURED POST
Eve casts doubt on Brit's accent skills ...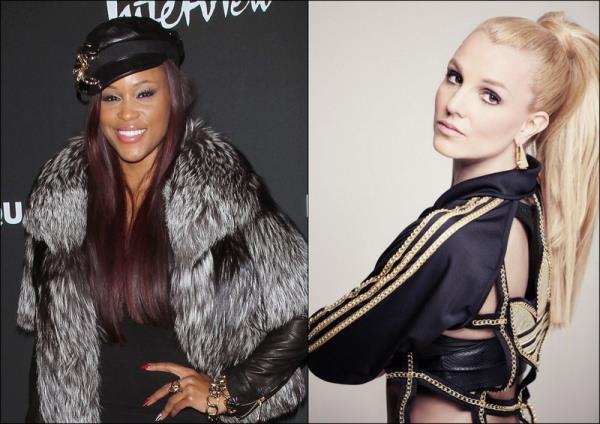 Back in 2008, a downward spiraling Britney Spears slapped a pink wig on her self-buzzed noggin and inexplicably began speaking with a British accent. Given that history, we didn't think twice when she used a similar accent opposite will.i.am on their infectious dance hit "Scream & Shout."
Enter Eve, who cast doubt on Brit-Brit's contribution to the track during a discussion of English accents this week on Bravo's "Watch What Happens Live" with Andy Cohen.
"I heard that might not be Britney," the singer said as the crowd oohed and ahhed. "That's what I heard, but you know, I don't know. It could be Britney. But I heard it wasn't. I don't know, though."
Spears' camp was quick to take issue with the accusation.
"It's absolute BS.  Britney sang the song," her spokesman assures TMZ. "Will.i.am wanted her for this song, and she sang on it."
Scoffs a recording studio insider, "[Eve] is clearly jealous. I didn't even know she still sings."
Besides, Britney has points in her favor. For instance, her maternal grandmother was originally from England, so she's familiar with the accent. And back in 2010, the Louisiana-raised popster apparently went through a period when she was obsessed with learning how to talk like Stewie from "Family Guy."
Check out the original version of "Scream & Shout" below, then, when you have a little privacy, watch the new, not-so-safe-for-work​ remix featuring Lil Wayne, Diddy, Waka Flocka Flame and Hit-Boy …