FEATURED POST
She claims he called her a 's----y writer'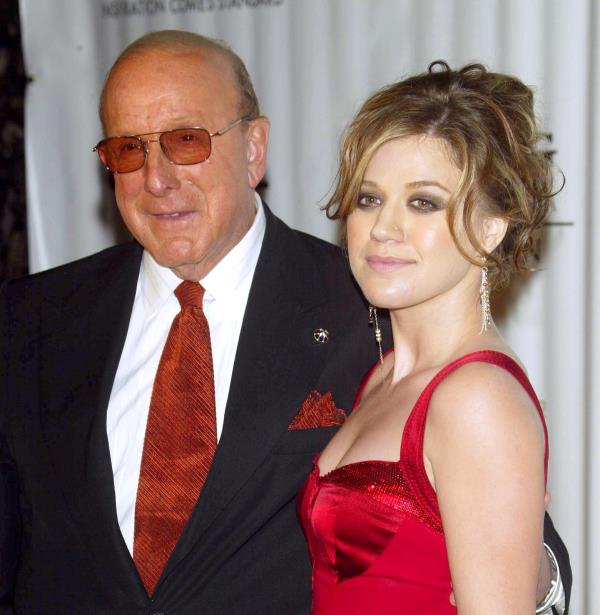 Kelly Clarkson has never been a shrinking violet, and she's publicly fuming over claims made by legendary music exec Clive Davis in his newly released, bisexuality-revealin​g memoir, "The Soundtrack of My Life."
"I refuse to be bullied, and I just have to clear up his memory lapses and misinformation for myself and for my fans," the chart-topper says in a lengthy letter posted Tuesday on WhoSay. "It feels like a violation. Growing up is awesome because you learn you don't have to cower to anyone -- even Clive Davis."
Kelly, seen above with Clive in 2004, takes particular issue with his assertion that she burst into "hysterical sobbing" in his office because he "demanded" the inclusion of massive future hit "Since U Been Gone" on her sophomore 2004 album, "Breakaway." 
In his version, he told her the song would be a "game-changer," but she "just looked at me with red, puffy eyes and a swollen face, and got up to leave."
Clarkson denies this happened. "Not true at all," she rails. "His stories and songs are mixed up."
Still, she concedes she did once burst into tears in his office.
"I cried after I played him a song I had written about my life called 'Because of You,'" she recalls. "I cried because he hated it and told me verbatim that I was a 's----y writer who should be grateful for the gifts that he bestows upon me.' He continued on about how the song didn't rhyme and how I should just shut up and sing. This was devastating coming from a man who I, as a young girl, considered a musical hero and was so honored to work with."
The two eventually had a major falling out over her desire to write more songs for her third effort, 2007's "My December." According to Davis, he told Clarkson it was "a pop album that still needs pop hits." She counters that he "sabotaged" the project, asserting that she was "completely disregarded and disrespected."
At the time of their professional meltdown, Clarkson acknowledged Davis as "an important force" in her success, but admitted, "I am not a fan. ...I do respect him, but I don't want to barbecue with him. We don't braid each other's hair. And, despite the rumors, he is nowhere near a father figure."
Which side are you on? We're leaning toward Team Kelly, but read her entire letter below, then tell us what you think ...