FEATURED POST
Plus, afternoon linkage featuring Colin Farrell's terrible, terrible hair and more ...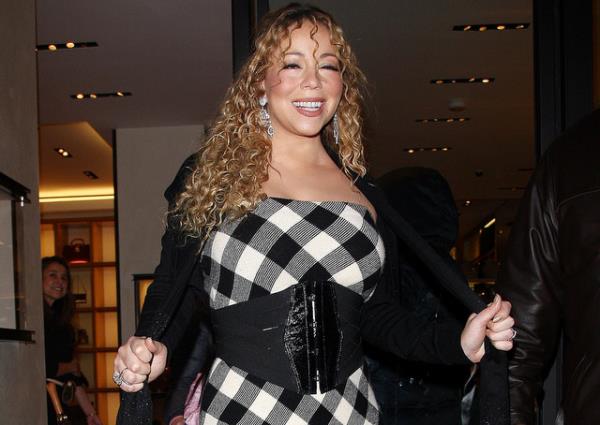 Mariah Carey's latest single has arrived, and it's as undemanding as it is generic, save for those octave-jumping runs at the end. Listen to "Almost Home," from the forthcoming flick "Oz: The Great and Powerful," then tell us what you think …
Find out who will reportedly play Lisa "Left Eye" Lopes, Tionne "T-Boz" Watkins and Rozonda "Chilli" Thomas in the upcoming TLC biopic from VH1.
That's a whole lot of floral and plaid, Oprah. Now we understand why your $85 million mansion is undergoing a remodel.
Check out the new Phoenix song, "Entertainment," which is the first track off their forthcoming "Bankrupt!" album (also, note to indie-type musicians: Exclamation points should be used sparingly).

Whoever did this to Colin Farrell's hair should be sentenced to hard labor in Moe Howard Memorial Prison. His hotness has been almost totally depleted due to this catastrophic coif.
Breaking: Amy Poehler now has bangs! We repeat: Amy Poehler has bangs!
What did Paris Hilton (remember her?) do when her boyfriend suffered a ski injury? Pouted and posed, of course (that's him in the background, on a gurney, giving a thumbs-up).
An injured Lady Gaga has named her wheelchair. As you do.
Did you know Jenni Rivera was working on a memoir before her untimely death? Get the details here.
See the cute yet creepy way Fergie announced she was carrying the fruit of Josh Duhamel's loins in her lovely lady lumps.