That time Jennifer Lawrence stalked John Stamos (and he asked if she was on mushrooms)
There was also butt ogling involved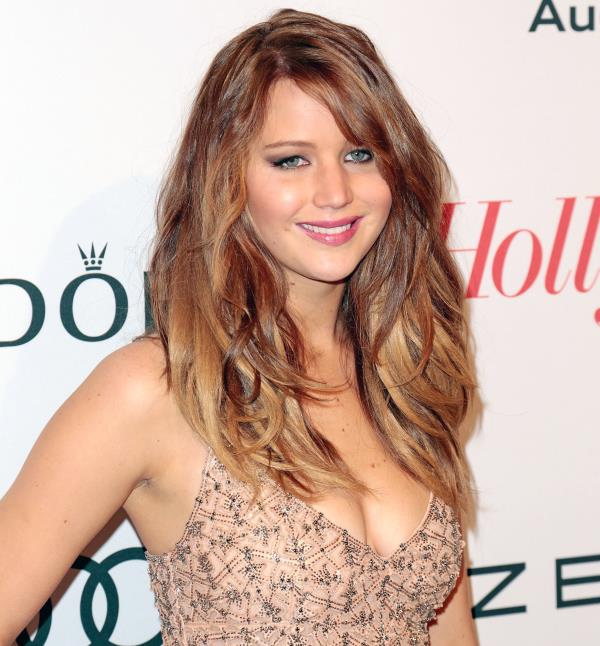 We adore Jennifer Lawrence for having almost no filter between her brain and her mouth. Whether calling attention to her supposedly uneven boobs or confessing that she once crashed her car because of a would-be Honey Boo Boo sighting, she's appealingly lacking in artifice. And that brings us to her appearance Tuesday night on Conan O'Brien, when she revealed the depths of her longing for none other than John Stamos.
Never mind that J.Law, 22, wasn't born until three years after Stamos, 49, and his luxuriant mullet shot to fame in the late '80s as Uncle Jesse on "Full House." She lurves him, so much so that she became tongue-tied in his presence.
"He was at a party, and I turned into a perverted guy," Lawrence told Conan. "I was, like, following him into rooms and staring at his ass."
Then things took a rather bad turn.
"I lost my mind," she recalled. "And I got so upset -- I didn't want to meet him because when I meet people, it's never good, and I was avoiding him, but then my friends brought him over because my friends are jerks, and I started really freaking out and he asked me if I was on mushrooms and I was like, 'No. I'm dead sober. This is just me.'"
This all came as news to Stamos.
"For the first time I was totally oblivious," he tweeted. When a follower said he envied John for having his posterior checked out by Lawrence, he replied, "I envy myself!"
Watch the adorable Jen tell the story …