Will Britney be lip-synching in Sin City?
Plus, no one does casual wear quite like Brit-Brit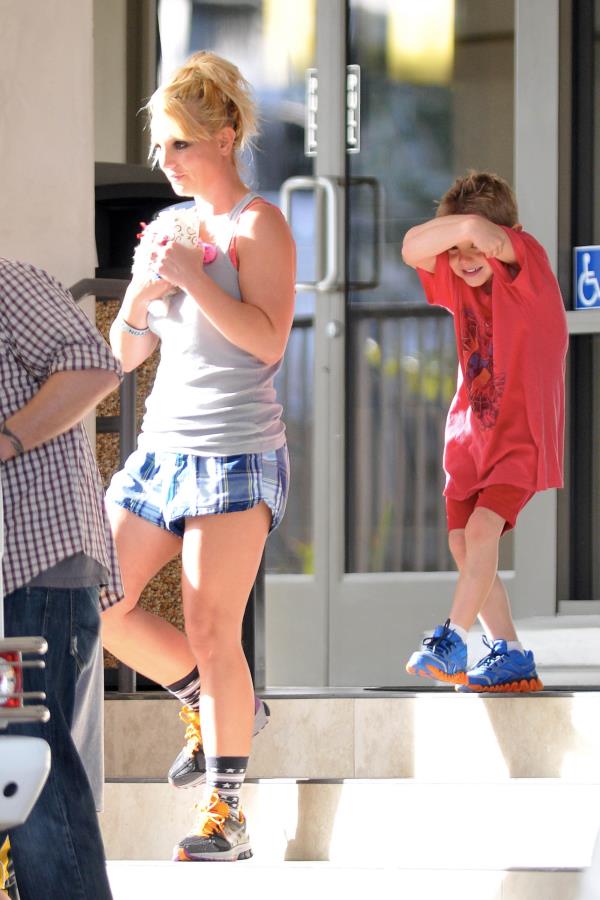 For those waiting with bated breath on rumors that the newly single Britney Spears will soon take up a regular, $100 million-a-year, Celine Dion-style (only with more lip-synching) spot at the Colosseum in Caesars Palace, the hotel has denied it's in talks with her team. But that doesn't mean a Sin City tenure is out of the question. Sources tell People there have been "advanced talks with Planet Hollywood for a Britney residency." More hints that she may be headed to the desert: Her puppy Hannah tweeted (don't ask) on Sunday, "Mommy, are dogs allowed to gamble in vegas? Gonna cash all my bones in for chips." Replied Brit: "I don't think so honey #VivaLasVegas :)"
Speaking of pooches, around the time that Justin Timberlake definitely wasn't dissing Britney during his pre-Super Bowl performance this weekend, she was making a return to her halcyon days of fashion stumpers. Brit-Brit surfaced at a Los Angeles doggie spa with a couple of her pups and her sons, Preston and Jayden, the latter of whom had a perfectly understandable reaction to being photographed next to his mom's plaid boxer-shorts-based ensemble. On the plus side: This time out, Britney was noticeably wearing foundation garments. 
Are you sure you want to delete this comment?