Johnny Depp surfaces in small town, guitar in hand
Strolling troubadour or mega-star?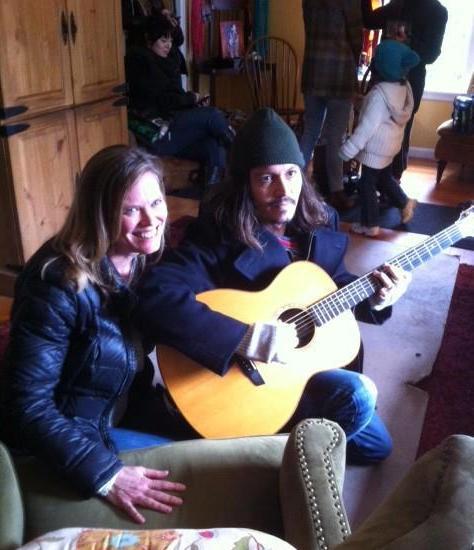 Things that make life worth living: The possibility that you could one day stumble upon Johnny Depp warbling in a random small town. Last week, the scruffy A-lister turned up in Carnation, Wash., and gamely posed for a photo with a fan while strumming a guitar at a local gift shop. Depp was also spied dining with four unidentified guys at the swanky Salish Lodge, where he requested a table by the fireplace. For those who like to know what your favorite stars are putting down their gullet, he reportedly ordered a nonalcoholic beer, a beet salad, beef tenderloin and hazelnut mousse for dessert. As for why Depp was in the area, word is he was shooting scenes for "Lucky Them," which was filming in the area. This is the movie that Paul Newman was working on before his 2008 death (he was executive producing and planned to make a cameo). It's now back in production with Toni Collette starring. Johnny's brief appearance in Carnation was apparently supposed to be hush-hush. "The movie producers have asked people in town to take down their photos and tweets," a source to Celebuzz, "and locals have been urged to stay mum on the celebrity sighting.