Madonna expresses herself like an Instagram virgin in cheeky shot
All those squats pay off yet again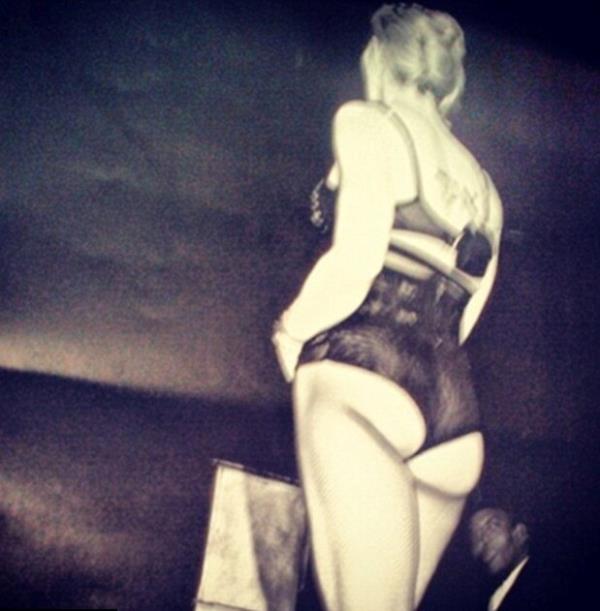 Just what is going on with Madonna's newly launched Instagram? The pop icon, 54, seems determined to disseminate the oddest assortment of pictures possible, starting with a martini-drinking selfie (below) then segueing into a sweaty cleavage pic before bottoming out (ahem) on Wednesday with the posterior shot above from her MDNA tour. "Working on the edit of the live concert!" she enthused of the snap. 
From this angle, it's clear that Madonna's well-exercised thighs can still crush walnuts, and those buns would make steel feel gooey. But despite her rock-hard body, the Big M appears to be trying to soften her reputation of taking herself too seriously, all while drumming up some easy publicity and fulfilling the prophecy made by long-ago beau Warren Beatty. 
"She doesn't want to live off-camera, much less talk," the actor memorably observed in Madonna's 1991 documentary "Truth or Dare." "There's nothing to say off-camera. Why would you say something if it's off-camera? What point is there to existing?" 
So, are Madonna and social media made for each other? Or is her tushie shot evidence that she's out of tune with what kids today want? Tell us in the comments.