Lady Gaga's backstage demands revealed
She wants a mannequin with WHAT?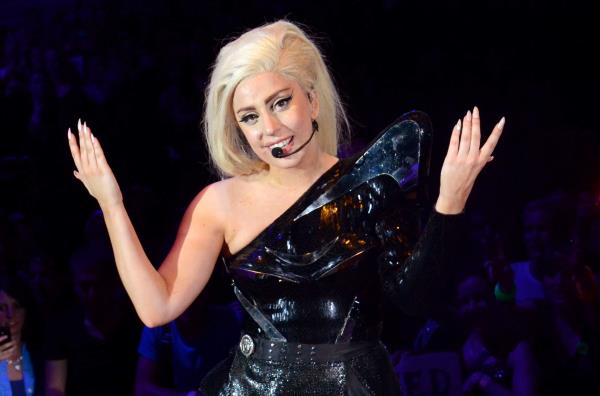 Don't judge Lady Gaga: She was apparently born this way. More revelations have emerged from the lawsuit filed by the singer's former bed-sharing assistant, Jennifer O'Neill, this time centering on Lady G's backstage demands.
Celebuzz got hold of Gaga's Monster Ball tour rider, and along with the usual fare (tea, honey, a bag of Tostito lime flavor tortilla chips), there are a couple of howlers, and we're not just talking about the multiple spelling errors dotting the document.
The most outrageous request for her "glam rock" backstage sanctuary, which she wanted outfitted in white leather couches, fresh roses (yellow, white or lavender) and black- and silver-satin drapes: A "manquin with puffy pink public hair." Translated into English, that would be a mannequin with pink puffy hair down there. No word on why this was required, but we imagine the minion charged with fulfilling this demand repeatedly declared, "I'm wasting my life." 
Gaga also wanted "silver statins [sic] drapped over the walls," which she preferred to be decorated with "old rock posters from her favorite artists [like] David Bowie, Queen, Elton John and Billy [sic] Holiday."
The rest of the rider is pretty standard rock-star stuff, meaning no calls for the removal of brown M&Ms or a provision for 20 white kittens and 100 white doves (we're looking at you, Mariah). But it's still a fun peek behind the black and silver satin curtains.
Among her ablution requirements: "2 large fluffy lavendar [sic] towels; 2 lavendar [sic] hand towels; 2 lavendar [sic] wash cloths, which must be available to the pop star 'at all times'; lavendar [sic] handsoap, body wash; face soap; 2 new seafoam luffas [sic]; small candle in the bathroom."
Food stipulations: "whole wheat bread, Bran Flakes or Special K (with no berries or raisins), organic teas and milk, Hiro strawberry jam and peanut butter with flax seed that contained no more than 4 grams of sugar, Ezekial [sic] sprouted grain tortillas and homemade guacamole." She also likes hummus, solid white tuna in water, a vegetable tray with carrots, celery, peppers, broccoli and cauliflower with low-fat ranch dressing, and six Activia yogurts ("vanilla preferred").
On the drink front, Lady G wanted a couple of bottles of good wine, a bottle of Jameson whiskey, 8 Coke Zeroes, plenty of bottled water, long drinking straws, Dunkin Donuts vanilla ground coffee, 4 Essential Flavor Vitamin waters, 8 Fuze Slenderize drinks and 4 Gatorades.
Meanwhile, we can't help but wonder if some enterprising soul made the mannequin's body hair out of one of her ensembles ...