Taylor Swift strips down to itty-bitty outfit at Brit Awards
The look said, 'Harry Styles, eat your heart out'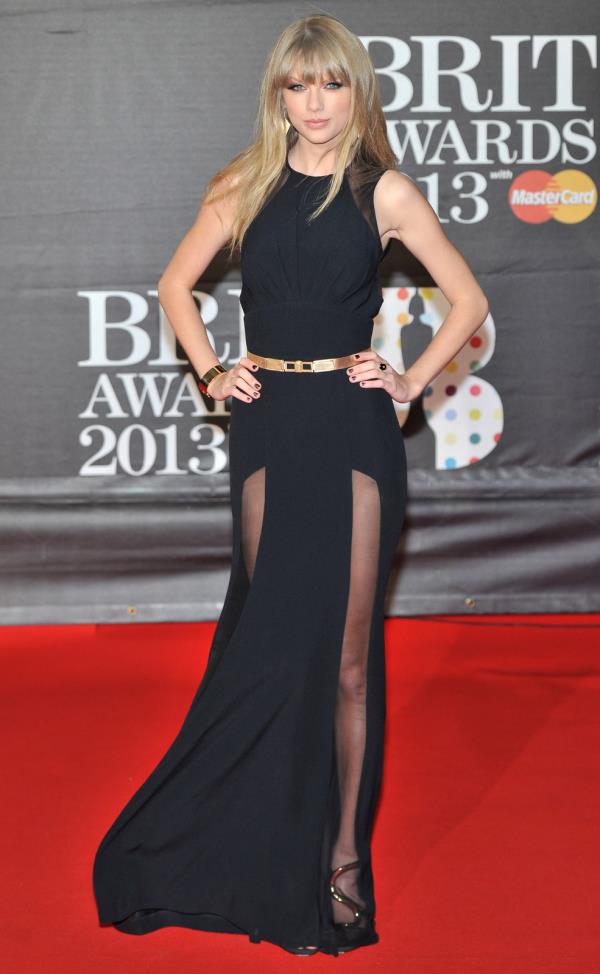 If looking good is the best revenge, then Taylor Swift must have found some satisfaction at Wednesday's Brit Awards in London. With ex-boyfriend Harry Styles in attendance, she arrived on the red carpet in a black, thigh-showcasing Elie Saab gown. Then came her performance of "I Knew You Were Trouble," the hit song Styles allegedly inspired (come to think of it, that might be the best revenge).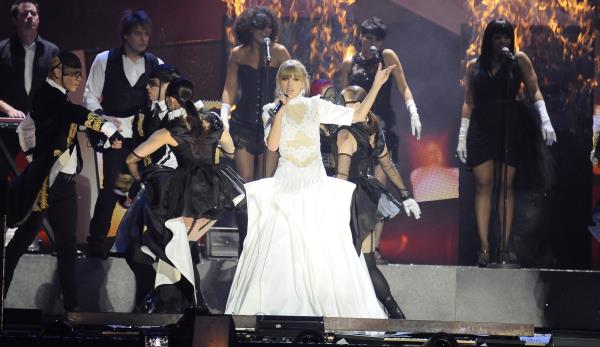 Swifty hit the stage in a white, "Gone With the Wind"-style lace dress that apparently began life as a window treatment. She began belting out the number amid a lavish stage production that featured masked bullfighter types, several of whom helpfully ripped off her virginal frock to reveal this …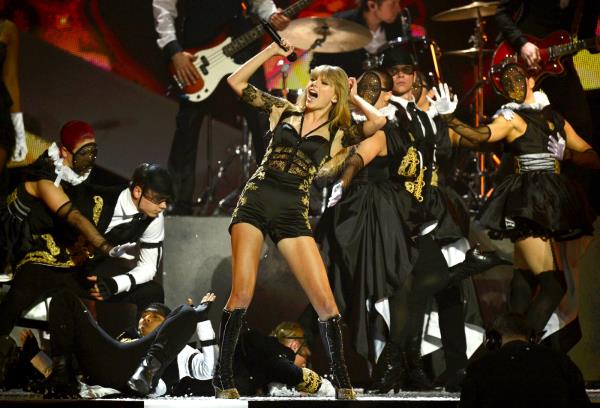 Empowered in her high-waisted, Urkel-inspired, itty-bitty black leotard, she let down her hair and proceeded to work out some of her feelings toward her breakup, as did the bendy gentleman spread-eagled to her left ...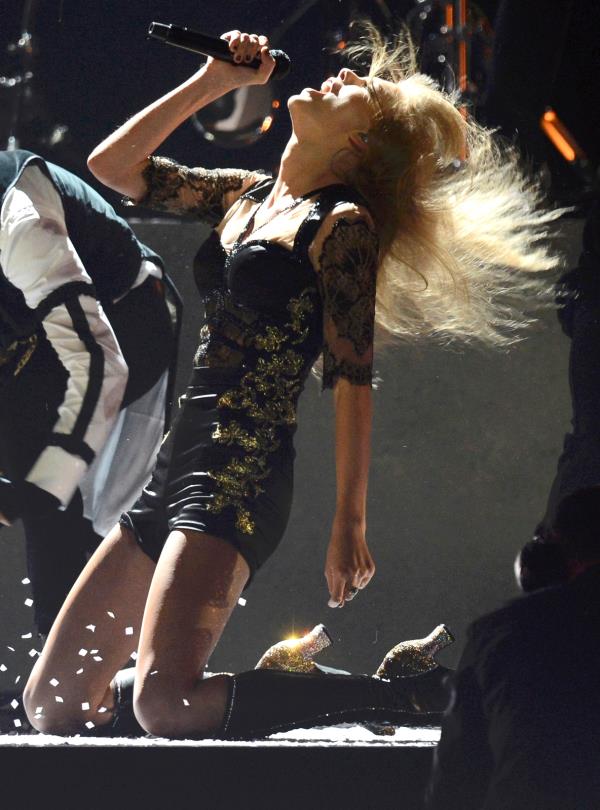 You know Taylor means business when she breaks out the glitter heels and whips her hair as fake snow starts a-falling, just like the icy layer that's formed around her broken heart ...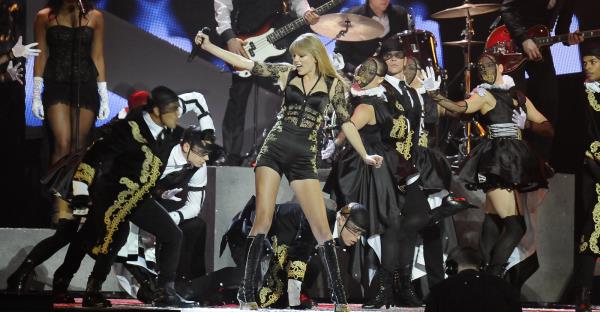 The performance featured a dub-steppy dance interlude, which gave Taylor a chance to bump and grind, albeit a touch awkwardly ...
You know the dancer at the end of her finger is thinking, "Take a down a notch, honey. I'm not actually Harry." As for the masked dancers behind her hot pants, they have a story for the grandchildren. "Kids, did I ever tell you about the time I was thisclose to Taylor Swift's ass?"
And yes, Harry was the picture of politeness as Taylor walked onstage to present an award to the strains of "We Are Never Ever Getting Back Together" ...
Are you sure you want to delete this comment?