Kanye makes screwball style statement in straitjacket
Yeezy is so edgy ...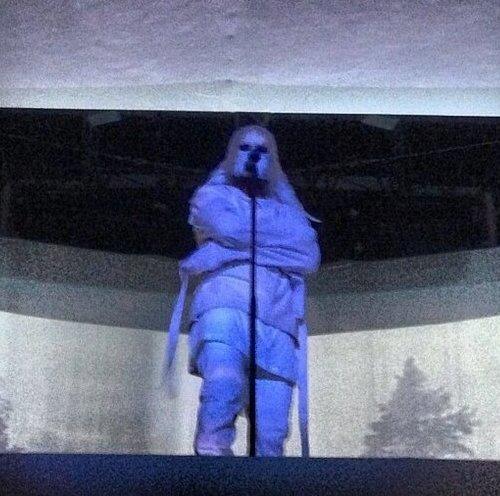 Kanye West longs to be a riddle, wrapped in a mystery, inside an enigma, expressed in ALL CAPS, instead of the guy who knocked up Kim Kardashian. To that end, he has a soft spot for all manner of face coverings. While performing this week in Abu Dhabi, Yeezy sported a few interesting looks, including a creepy white mask with matching straitjacket. He also broke out a favored diamond mask, which is actually kind of pretty, so long as you don't picture him donning it during sexy times with Kim. Kanye's cutting edge concert looks come on the heels of his recent fashion statement during Paris Fashion Week, when he sported a red balaclava for some reason.