Reese vs. Chelsea: Funny or meh?
Witherspoon demands answers on 'After Lately'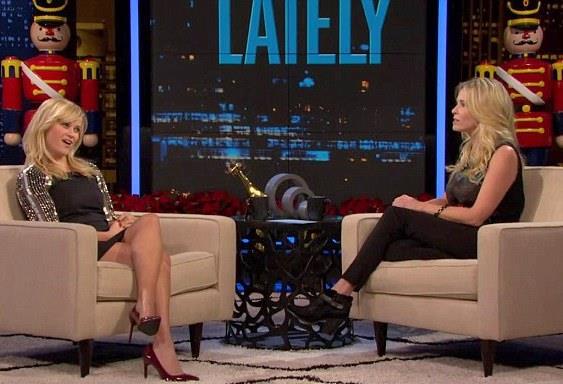 When you're a famous friend of Chelsea Handler, expect to be pressed into service on her show. Following in the
wet and naked footsteps
of Sandra Bullock, Reese Witherspoon has filmed a segment for "After Lately," which is set to air on Monday's third-season premiere.
In the preview, Reese tours Chelsea's swanky new office and presents her with a lopsided candle made by her kids, Ava and Deacon. Before long, she starts to question Handler's income.
"You must be making a lot of money now, right?" Reese prods. "But then again, you are childless, so that, like, saves a lot of money, right?"


Retorts Chelsea, "I mean, yeah. That's one of the main reasons that I am childless."
OK, kinda funny, which, considering our usual wince-y reaction to Handler's jokes, is progress.

Witherspoon keeps up the money interrogation before she finally cracks under Chelsea's refusal to provide a number.
"Friendship is about talking and sharing, and you continually do this," rants the Oscar winner. "You know, you didn't have this life before you met me. It's kind of like you could break your life into two parts: Before Reese, B.R., After Reese, A.R. And this office is definitely, like, After Reese. A.R., okay? Not like I'm comparing myself to Jesus or anything."

In short, it's some of Witherspoon's funniest work in recent memory, but only because our recent memory includes "This Means War." Watch the clip here.