Selena Gomez expresses herself in song, snapshots
Life after Jelena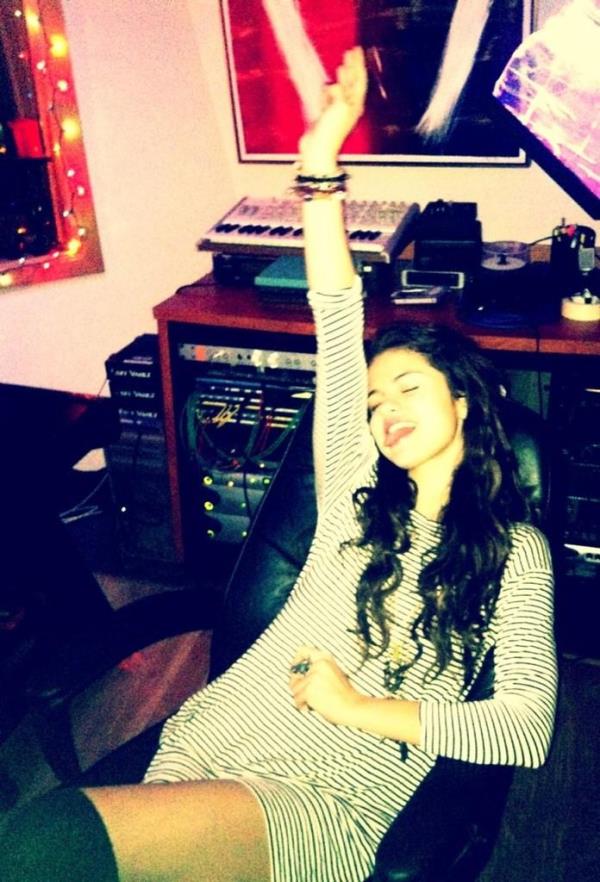 Selena Gomez wants to assure everyone that she's
"having a good time"
in the wake of her
split
from
butt-flashing
, 
boob-grazing
boyfriend Justin Bieber, a point she drove home this week by
tweeting
several enthusiastic photos from inside a Los Angeles recording studio. "I'm having a lot of fun expressing everything that I'm feeling," she tells E! News of her forthcoming album. It remains to be seen whether she'll take a musical cue from her confessional BFF, Taylor Swift, although she may have dropped a hint: She captioned the photo above, "It's a sad, sad serenade." But how will it compare to
Justin's
 breakup ditty?