It's the end of the ticket as we know it
New technologies are rapidly changing access to entertainment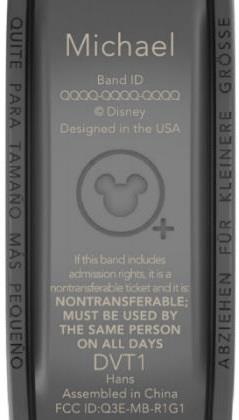 Meet your new E Ticket

Tickets are big business, if you haven't noticed, for everyone from Ticketmaster to the scalper selling on eBay. Technology has kept pace; in most places, long-gone are the days of tearing your ticket in half, with concerts and sporting events adopting barcoded tickets early. Getting into an entertainment event now is much like scanning your groceries in the checkout line.
But soon the physical ticket's long ride may actually end, replaced by either paperless ticketing or virtual tickets that live on your smart phone. Or in the case of theme parks like Disneyland, wireless virtual ticket monitors, attached to you much like Lindsay Lohan's endless fashion line of ankle bracelets.

Art museums, Broadway shows, sporting events, airline boarding passes, concerts and more already use the technology. Now Disneyland is looking at passes in the form of a wireless "Magic Band" bracelet that allows the buyer (and only the buyer) access to its theme parks. Disney was irked that patrons would buy three-day passes then hand them off or rent them to friends for part of the time. There's also talk of putting patrons' photos on the pass, a tactic the ski industry adopted years ago to keep friends from using friends' season passes.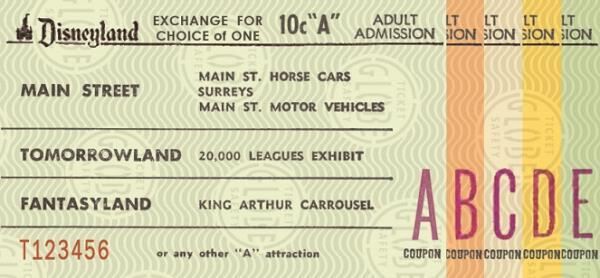 Right place, wrong decade

iPhone's latest update is giving in to the future before it even gets here. The latest operating system has a new app called Passbook, where you can store everything from airline boarding passes to movie tickets to a Target card (Starbucks, of course, jumped on this first, with people waving their smartphones in front of checkout scanners for years now).

"Paperless" ticketing is slowly overtaking hard copies at arenas across the nation as a cost-cutting measure for the venue (no mailing out tickets) and an anti-scalping measure (Bruce Springsteen's recent tour ensured that the holders of the best seats had to show up, prove it was them, then be swept straight into the arena, a tactic Prince used as early as 2004). "Paperless" is really a misnomer, because at some point the ticket-taker prints out a small receipt showing you your seat number, but it's a far cry from the masses of dead trees a concert or hockey game used to involve.
A ticket can be sent to your smart phone or (more commonly) you swipe your credit card or driver's license at the venue where you're handed your tickets and ushered immediately into the event. One purpose is to cut opportunities for scalpers, but they've found ways around it. Plus it's cheaper than printing and mailing hard tickets.
Many venues aren't equipped to do it yet, and there's been push-back from some who question how you can own a ticket yet not really own it. Rather than having a physical commodity to trade, buyers have the virtual promise of admission to an event rather than a guaranteed right to be there.
Anti-scalpers reject that as a canard – whoever is putting on the show has always had the right to decide who can and cannot come in to virtually all privately sponsored ticketed events (and yes, that's what a concert or a football game is – not a public event but a private event that you're allowed to attend under certain circumstances).
But sometimes you have to go old-school with a line-up and hard tickets. The Rolling Stones learned this the hard way at their recent Staples Center show, where they found that while they were still popular with fans, they weren't $600 popular. A bunch of the highest-priced seats were suddenly put on sale at $85 the day of the show, resulting in long box-office lines like the days of old. Fan Wes Brodsky's Twitter picture showed fans lined up as far as the eye could see for the chance to see the aging rockers at a reasonable price, an irony not lost on blogger Bob Lefsetz.