Cable out? Call 911!
Connecticut residents lose their minds over outage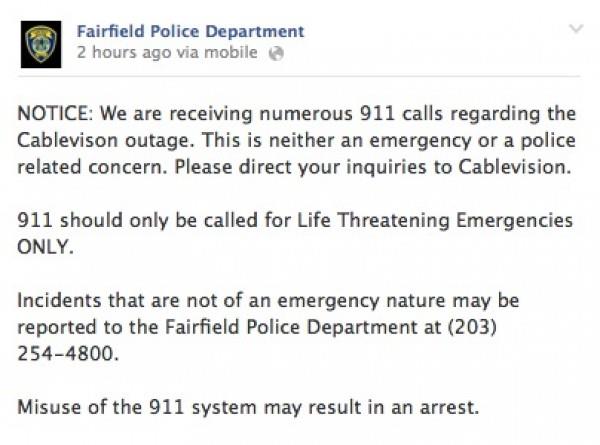 OK, I'm the biggest "Breaking Bad" fan there is, so I might have panicked too. But when the cable service went out Sunday night in Fairfield, Conn., the city's 911 service was getting calls from local residents reporting the "emergency."
Apparently they felt that "to protect and to serve" extended into home entertainment as well. The calls were so numerous that
the Fairfield Police Department had to post a warning on its Facebook page
telling residents that their inconvenience didn't constitute an emergency. Sadly, that posting and its comments were taken down after word spread, but as the photo above shows, nothing disappears on the Internet -- even if TV shows occasionally disappear from your TV.