Microchips off the old block
iPhone dock uses nature to play your tunes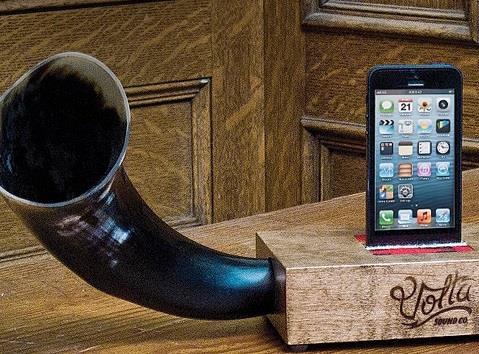 What would you call this? High tech meets old tech? Silicon Valley meets the Wild West?
How about this: Just plain weird.
While some music fans will pay big bucks for the latest in headphone technology or Bluetooth wireless sound, the Volta Sound Block takes it old school. You slap your iPhone into a block of wood to have it naturally amplified through a hollowed-out bison horn.
That's right - a dead tree and a dead cow bring you your
Daft Punk
.
The device "pays homage to simpler times with this natural, passive acoustic sound," according to the manufacturers. The bison horn (held on by a magnet for easy transport) amplifies your phone's sound naturally when you connect it to the block of alder wood. It uses "passive amplification for a natural sound booster, eliminating the need wires and electronics."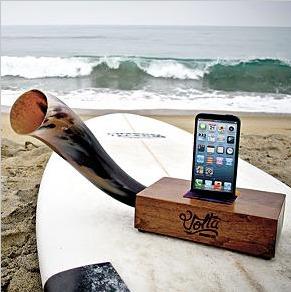 Sorry, Droid users - it's only available for iPhones 4 and 5. And don't worry, it won't hurt your phone - it's lined with wool to protect the device.
At $189 it's a bargain
.