'Night Film' Review; Marisha Pessl's italics addiction
It's a good read but who let Pessl run amuck with those italics?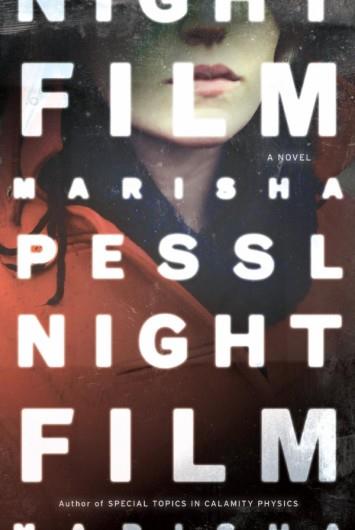 When news spread that Elmore Leonard had died this week, his witty and wise 10 rules of good writing--originally published in the New York Times in 2001-- immediately made the rounds of the Internet. They include orders to "try to leave out the part that readers tend to skip" and "never use a verb other than 'said' to carry dialogue." (
Read the whole list here
). But after reading Marisha Pessl's "Night Film" I really wish he'd added an eleventh:
Use italics for titles but limit all other usage to almost never.
For some reason, maybe the dark topic (daughter of reclusive director of darkly terrifying films found dead in elevator shaft, journalist investigates whether it was suicide or something more sinister) I was expecting a seriously great literary read from Pessl. While I wouldn't steer anyone who is curious away from "Night Film" because it's a lot of fun, it's helpful to downgrade one's expectations from high art to solid pop culture. This is merely a good read.
Bing: More on Elmore Leonard
The book opens strongly, with the journalist, Scott McGrath, spooked by a beautiful woman who seems to be stalking him during his middle of the night run through Central Park. It's creepy and alluring. But McGrath himself is an all too-familiar type (divorced screw-up, lame father who longs to be better, career on the skids, but so charming). There's also not a lot of mystery to the mystery; the investigation into Ashley Cordova's death sails along ridiculously smoothly, with every person interviewed by Scott and his two sidekicks (a coat check girl who saw her last and a young man who attended wilderness camp with Ashley years earlier) conveniently divulging everything they need to know within minutes. Finally, the excitement goes out of the narrative in the last 150 pages of this nearly 600 page book, mainly because Pessl can't decide what she wants to be real--explainable by rational reasons--and what she wants to bear the marks of the Devil and earthly bound Satanists. 
But the thing that drove me truly crazy about "Night Film" is the inappropriate excess of italics. They are everywhere.
"
Excuse
me, but we have a
real live black witch
on the line," Cleo hissed, clamping her hand over the receiver. "We interrupted her while she was gutting a milk snake of an
intranquillity
spell. And she sounds like she's three breaths from going tits up. If I were you, I'd
focus
.
How did the children behave?
" 
Bing: More on Marisha Pessl
Italics add emphasis to words and yes, can give a sense of how people speak, the way the cadence of a voice may rise and fall. But look at this sentence:
He was staring at me and I couldn't shake the feeling it was
me
he was
speaking
about."
Those are insecure italics. Those are italics begging for the person reading to notice and care, very much, about what the writer is saying. They remind me of a woman I knew once who was the queen of hyperbole. Everything was the
best
, the
coolest
, the most
gorgeous
. Soon I stopped taking her seriously; all that stuff couldn't really be the best and the coolest and the most gorgeous. And that's what happened with me and "Night Film." I lost confidence in Pessl, became less interested in where she was taking me. The italics lend a breathlessness to the story, diminishing how serious it seems. Pessl's editor should have stopped her. Her first novel, "Special Topics in Calamity Physics," was a bestseller and named one of the 10 best books of the year by the New York Times, so it may be that she is considered such a wunderkind that no one wanted to squash any of her impulses. I bet Elmore Leonard would have advised her to keep her words on the straight (up and down) and narrow.