Stephenie Meyer takes a bite out of 'Twilight': "I am so over it"
Author feels further away from her star-making series every day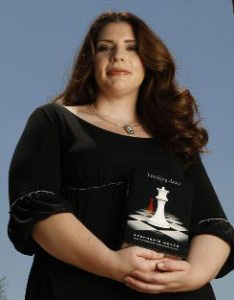 If you've felt any sort of fatigue over the "Twilight" franchise, be it in terms of either Stephenie Meyer's bestselling books or the blockbuster film franchise they spawned, you're not the only one - Meyer is "so over it," too.
In an interview with
Variety
(via
ET Online
), Meyer sounds off in a big, big way about her feelings about the YA vampire romance that put her on the map. When asked about her star-making series and potential return, Meyer shared, "I get further away every day. I am so over it. For me, it's not a happy place to be." But Meyer hasn't totally closed the door on a return to the series - though her idea of said "return" isn't likely to please her many fans. Meyer said that any "Twilight" follow-up would be pretty perfunctory, telling Variety, "What I would probably do is three paragraphs on my blog saying which of the characters died. I'm interested in spending time in other worlds, like Middle-Earth." So, one point to Tolkien? And, well, one less point to Meyer's own books?
Meyer's jawdropping interview was in support of her latest gig - as a producer on Jerusha Hess' new film "Austenland," also based on a bestselling book. While Meyer's interest in expanding her range is admirable, it's unfortunate that her latest big screen outing is so dismal. While the film premiered back in January at Sundance and was quickly snapped up by Sony Pictures Classics, most of the film's reviews haven't been kind. Even with a charming leading lady like Keri Russell, "Austenland" and its supposedly fun take on gals obsessed with the work of Jane Austen (especially her Mr. Darcy) is limp, lame, and sort of offensive. (It was the first film I saw at this year's festival, and easily one of the very worst.)
Meyer, however, continues to be interested in producing films, though her writing career is currently in a state of "decompressing and figuring that out." So, what about those "Host" sequels? No go?
"Austenland" opens on August 16.