'2 Guns' trailer: Finally, the Denzel Washington and Mark Wahlberg team up we've been asking for
A double-crossing good time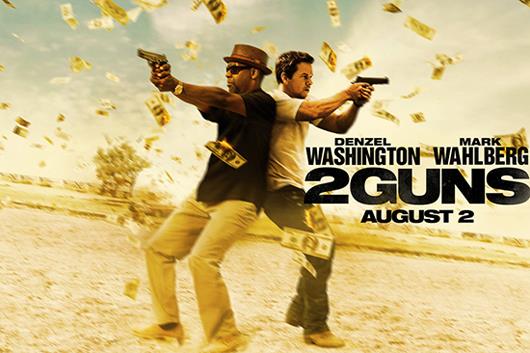 Given their continued successes in the action realm, it's somewhat surprising that Mark Wahlberg and Denzel Washington have yet to team up for a slam-bang actioner like their upcoming "2 Guns." Based on Steven Grant's graphic novel of the same name, "2 Guns" finally pits the two stars against each other - sort of. 
The pair star as DEA agent Bobby Trench (Washington) and U.S. naval intelligence officer Marcus Stigman (Wahlberg), federal agents who have been working undercover together for a year to bring down a narcotics syndicate - though neither one realizes that they are also working with a government good guy and not just a common criminal. When their work goes awry, the two have to reaffirm their partnership and go on the run to get themselves out of one hell of a dangerous pickle. Consider it a
double-double-cross.​
The film also reunites Wahlberg with his "Contraband" director Baltasar Kormakur and, after the success of that film last year (it pulled in nearly one hundred million dollars at the box office during the notoriously dead month of January), the pair are surely hoping to duplicate that winning formula. 

Check out the first trailer for "2 Guns," thanks to
Apple
, after the break.
"2 Guns" opens on August 2.