Bradley Cooper to play Chris Kyle in Steven Spielberg's 'American Sniper'
Based on the late Navy SEAL's own memoir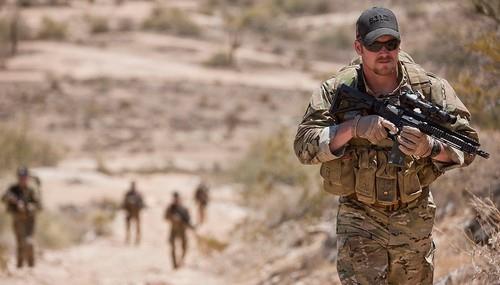 Few other living directors could claim to be as distinctly American in their sensibilities as Steven Spielberg has proven to be, so it seems entirely apt that his follow-up to the immensely acclaimed "Lincoln" would be another biopic about a great man -- the most lethal sniper documented in American military history.
Chris Kyle served four tours of duty in Iraq and quickly earned himself a reputation as something of a living legend. (The Pentagon confirmed 160 kills, while Kyle placed the toll closer to 255.) The soldier then returned home to his family, wrote a best-selling autobiography and started a successful tactical training company. Kyle also made a point of spending time with other veterans coping with PTSD, a gesture which ultimately cost him his life at a Texas shooting range this past February.
If you haven't read "American Sniper," then I'd recommend giving
this piece
about the man's life a read. Whether or not a movie even needs to be made is a whole other story, but it's easy to see what attracted both Spielberg to direct the project and star Bradley Cooper to also produce it, as announced by 
THR
. An early 2014 start date suggests that "American Sniper" will see a release by the end of next year.