'Carrie' trailer preview: Chloe Moretz can make things move
Full trailer coming later today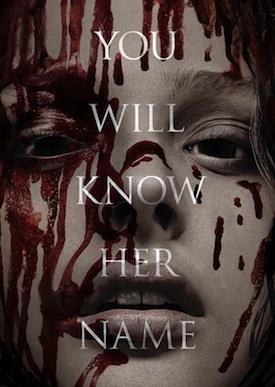 While the recent rise in popularity and prevalence of the teaser trailer
teaser
 often comes at the expense of showing any new film footage that's actually worth consuming in ten-second bites, the first trailer preview for Kimberly Peirce's reimagining of Stephen King's classic "Carrie" is an exception.
For her new film, the "Stop-Loss" and "Boys Don't Cry" director has dispatched rising star Chloe Moretz to play the role that made Sissy Spacek a household name in Brian De Palma's heartstopping 1976 classic. Shunned by her peers and continually punished by her strict mother (Julianne Moore), Carrie discovers that she has the power to make things move purely by the will of her mind - but will she use her new powers for good or evil?
While we may know the answer to that question already, the first trailer preview effortlessly mixes shots of Moretz looking calm and collected with glimpses of what looks to be a pretty evil little smile and snippets of her looking just terrified of her own work. If the final film can do the same, we're in for what heck of an exciting adaptation of King's novel. 
Check out the trailer preview for the new "Carrie," thanks to
Entertainment Tonight
, after the break. Be sure to check back later today, when we'll update this post with the full trailer!
UPDATED with full trailer!
Are you sure you want to delete this comment?