Dame Helen Mirren joins voice cast of 'Monsters University' because, seriously, why not?
Cast also includes Billy Crystal, John Goodman, and Steve Buscemi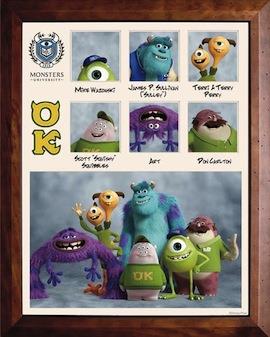 Pixar's upcoming sequel to their utterly darling "Monsters, Inc." will hit theaters this summer, but that hasn't stopped the studio from rolling out new casting announcements for their "Monsters University." As the film reunites stars Billy Crystal and John Goodman, we've long known that the pair would be resuming their roles as Mike Wazowski and James P. Sullivan, respectively, but they are truly only the tip of the iceberg when it comes to the voice talents appearing in the film.
No, seriously, Dame Helen Mirren just joined this cast. She's a dame.
Bing: More on 'Monsters University'

Mirren will also be joined by Alfred Molina, Dave Foley, Sean P. Hayes, Joel Murray, Peter Sohn, Charlie Day, Nathan Fillion, Bobby Moynihan, Julia Sweeney, Aubrey Plaza, Tyler Labine, John Krasinski, Bonnie Hunt, Beth Behrs, and John Ratzenberger, because apparently the college-set tune includes just about a billion monster characters and they all need a unique voice to make them pop.
Bing: More on Dame Helen Mirren

Mirren will give voice to "Dean Hardscrabble, legendary Scarer and hard-to-please head of Monsters University's prestigious School of Scaring." Molina will play a professor, Buscemi reprises his role as Randy Boggs, Foley will be one-half of a two-headed frat boy monster (terrifying) with Hayes playing the other half, with most of the other talents voicing various frat boys and sorority girls around the MU campus.
"Monsters University" opens on June 21.
Want more Movies? Be sure to like MSN Movies Facebook and follow MSN Movies Twitter.