'Dodgeball' sequel in the works
Fim would reunite stars Vince Vaughn and Ben Stiller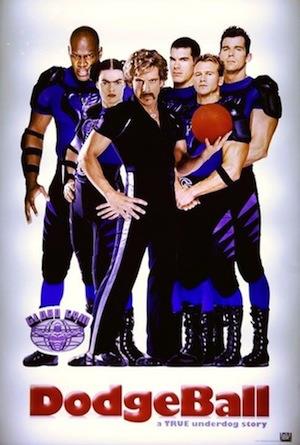 Long rumored and perhaps long overdue, it seems that a sequel to 2004's "Dodgeball" is finally moving forward. According to
The Hollywood Reporter
, studio 20th Century Fox and producer Ben Stiller's Red Hour Films have hired screenwriter Clay Tarver to write a script for the film. The premise? Obviously, the script still unwritten, things are still (mostly) up in the air at this point, although speculation points towards a story that would find Vince Vaughn and Stiller's formerly antagonistic characters teaming up to fight an enigmatic, even-more powerful enemy. 
Tarver—who's only previous credit is the Paul Walker-led thriller "Joy Ride," co-written with J.J. Abrams (!)—is an increasingly hot commodity recently, with a couple different comedy scripts currently in development at Disney, including "Quantum Hoops," about Caltech's basketball team.
Meanwhile, does the modern classic "Dodgeball" really need a sequel? Is Vince Vaughn the same box office draw he was back in the early aughts? For that matter, is Stiller? Would "Dodgeball 2" have made way more sense in, say, 2007? Will Stiller ever make another original film? Rhetorical questions, all. More details as they become available...
Are you sure you want to delete this comment?