Helena Bonham Carter turns good again, will play fairy godmother in 'Cinderella'
She joins the new live-action Disney film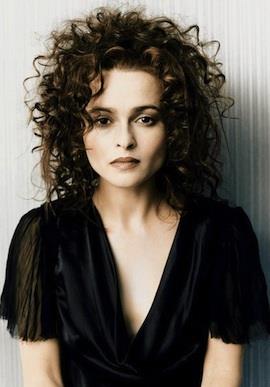 After taking on a handful of epic baddie roles in recent films like "Les Miserables," "Alice in Wonderland," the entire "Harry Potter" series, and even Mike Newell's upcoming "Great Expectations," Helena Bonham Carter is turning sweet on us again. The actress has just joined Disney's live-action "Cinderella" project as the lynchpin character, the fairy godmother. She will surely sparkle in the part.

Bing: More on Helena Bonham Carter
The film, which seemingly stalled out last year, has started churning out all sorts of interesting casting announcements lately - while Cate Blanchett has long been attached to play the wicked stepmother, both Lily James and Richard Madden were recently added as Cinderella and the prince, respectively. It also doesn't hurt that Sir Kenneth Branagh is directing the feature, which is fast sounding like the most British fairy tale adaptation in some time.
With a script by Aline Brosh McKenna (who has penned such rom-com fare as "27 Dresses," classic Sunday afternoon cinema as "The Devil Wears Prada," and even "We Bought a Zoo") and Chris Weitz (director of "About a Boy" and "The Twilight Saga: New Moon"), the film's cast and director may signal a traditional telling, but its scribes can only inspire complete disbelief and confusion. Will it be like "The Devil Wears Prada" meets "New Moon"? Honestly, we can only hope.
"Cinderella" will put her foot in a shoe near you (read: will hit theaters) sometime in 2014.
Want more Movies? Be sure to like MSN Movies Facebook and follow MSN Movies Twitter.