Here is the inevitable red band trailer for 'The Hangover Part III'
Remember all the good times? And also that other movie?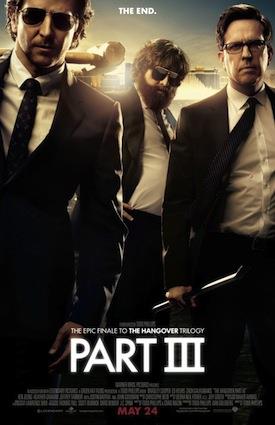 Let's all take a moment to remember the first "Hangover" film, a relatively simple story about three idiots, a tiger, a naked man, a baby, a stripper, Las Vegas, and a quest to find a dear friend. Remember how things seemed so innocent back in 2009, when the worst thing that could happen was that dear friend Doug (Justin Bartha) wouldn't be found in time to make it to his own wedding? Remember how shocking things like Mike Tyson and an abandoned baby and a visit to a strip club were back then?
Remember the singing? 
Oh, the good old days.
When director Todd Phillips hit the jackpot with the first film, there was no question that the film would spawn a sequel, if not an entire franchise, but the film's immediate follow-up proved that perhaps comedic lightning really only does strike once. After all, "The Hangover Part II" was so clearly a complete rip-off of the first film (just set in Thailand, and made all the more wacky and over-the-top and totally impossible to believe) and that's what most audiences didn't like about it, so what could possibly happen in a third film that would endear the franchise to people again?
Apparently, nostalgia, plenty of f-bombs, and stakes a whole hell of a lot higher than "oops, I may not make it to a major life event!" - at least, that's what at play in a new red band trailer for the film. The first half of the red band trailer mixes up plenty of scenes from both the first film and its sequel (have fun trying to pick which scene is from which film!) in order to ramp up audience emotion for the final film (aw, the Wolfpack!), and it's followed by a bigger look at the final film (including tons of Ken Jeong and enough swearing to really earn that red band designation). If this trailer won't get you pumped for "The Hangover Part III," nothing will, and that's probably what Warner Bros. is betting on. Are you sold?
Check out the new red band trailer for "The Hangover Part III," thanks to Warner Bros., after the break.