James Wan to direct 'Fast & Furious 7'
'Saw' director is studio's choice to lead the franchise forward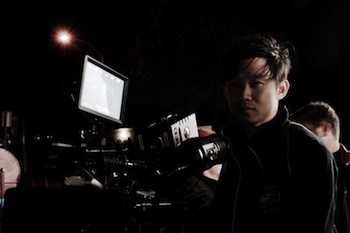 According to
Deadline
, director James Wan ("Saw," "Insidious") is Universal's official choice to take over the "Fast & Furious" franchise from the departing Justin Lin.
Lin, who's leaving the series both in a good place, creatively speaking, and on good terms with all involved—ostensibly due to "franchise exhaustion"—has reportedly given Wan his blessing moving forward. Which is all fine and dandy, if completely unnecessary. More concerning? That Wan, the "Saw" franchise included, hasn't ever demonstrated a flair for big action scenes, car chases, subtle character development, etc. All qualities upon which the "Fast & Furious" franchise is based.
For what it's worth, longtime producer Neal H. Moritz will also return for the series's seventh installment, which will see, at the very least, Vin Diesel and co-star Paul Walker back for another go-round. As for series "regulars" Dwayne Johnson, Ludacris, and Tyrese? Nobody knows at this point; we suppose it all depends on whether their characters survive the events of "Fast & Furious 6." And it's a pretty safe bet that they will, given that the franchise hasn't had any success killing off any major characters, ever. See also: Michelle Rodriguez's Letty, once thought dead, now mysteriously resurgent. 

Could do without Dwayne Johnson in it. The thing I am sick of with the series is all these ricer cars that flat out suck.  They are supposedly 10 second cars by just a little bottle of NO2.  BULL!  A 600 horsepower muscle car will outrun those little terd mobiles any day of the week.  ANd the amount of cash supposedly dropped into these cars could easily get you a 1,000 horse twin turbo setup running 8 second quarters in a late model F body.

I really have to wonder what is wrong with people when possibly the worst film franchise of all time has made it to sequel number seven. Of course I have to admit that I have never even seen an entire Fast And Furious movie because I usually get so disgusted within the first 10 minutes or so that I have to turn it off. And this is coming from a guy who used to canyon race as teenager before wising up and doing all his racing on a closed course and off of public roads. I think what I hate most about these films, besides the poor writing and acting, is the fact that they glorify being a looser. They propagate this deluded fantasy that these people are somehow hero's when in fact they are just pathetic street punk losers. They are certainly not people we should identify with or look up to in any way. People who street race do so because they are extremely insecure individuals and so always have something to prove. And the subculture they belong to, if any, is far from glamorous. They are people who, for the most part, will never make anything of themselves so they have to invent a world in their heads in which they are the "top dogs" and these movies play right into that fantasy. Of course if there are enough stupid people out there who will pay good money to see these movies than I guess we can't blame the studios for making them.
Are you sure you want to delete this comment?