Jim Carrey's career still kicking post-'Wonderstone,' actor takes on 'Ricky Stanicky'
Comedy sounds predictably wacky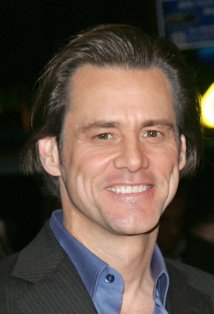 Despite the critical and box office failure that was "The Incredible Burt Wonderstone," Jim Carrey's comedic comeback isn't quite over just yet. 
THR
 reports that Carrey is now set to star in Steve Oedekerk's "Ricky Stanicky," a project that will reunite the pair who previously worked together on sketch comedy show "In Living Color," 1995's "Ace Ventura: When Nature Calls," and "Bruce Almighty" (which he wrote).  
The original "Stanicky" story was penned by Jeff Bushell and reportedly "is described as an ensemble comedy in the vein of 'The Hangover,' and begins when three teens pull a prank and burn down a house in their neighborhood. They create a fake person to take the blame: Ricky Stanicky. Twenty years later, it turns out the three guys have been using this alibi to get out of every uncomfortable situation in life. When their girlfriends and wives force them to set up a meeting with Stanicky, they hire an out-of-work actor to play the part." Wacky! Of course, this is also the sort of high concept comedy that could do gangbusters with the right cast. Getting Carrey on board now is a major step in the right direction. 
THR shares that the project has been up in the air for years, as Summit first picked it up way back in 2010. Since then, other names like James Franco and Joaquin Phoenix have been rumored for roles, but neither are expected to come on this time around.
"The Incredible Burt Wonderstone" currently holds a 37% "Rotten" score on 
Rotten Tomatoes
and only made a dismal twenty-one million dollars the box office. 
"Ricky Stanicky" should open sometime in 2014.