'Jobs' trailer promises a far more energetic experience than what debuted at Sundance
Good trailer or an edited final product?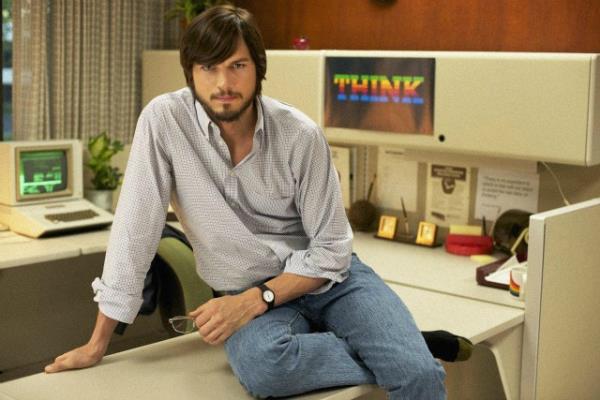 Back in January, the Sundance premiere of Joshua Michael Stern's big-time Steve Jobs biopic, the Ashton Kutcher-starring "Jobs," was pumped up by plenty of announcements that the film would hit theaters everywhere in April, just in time to celebrate the 37th anniversary of Apple. In fact, it was one of the most used bits of marketing for the film, sort of an "it's so great, we already know when we're releasing it!" type thing at a high profile film festival that still sees some of its best debuts not hitting mainstream release for months, even years, after they bow at the festival. It was a thing, in short, so when news broke back in March that Open Road Films was holding the film indefinitely, it didn't sound good.
The film is back on track with an August release date now, and with the release of the first trailer for "Jobs," we have to wonder - did this thing get re-cut? Or is this just a bang up job of a trailer? 
When we
saw the film back in January
, we admired its pacing and inherent entertainment value, but took issue with the fact that the rest of it seemed so amateur. It was very much a
telling
film, not at
showing
one, and lines and situations tended to be over-the-top and hammy. But this trailer! This trailer makes it look like nonstop entertainment, drama, and emotion! It looks compelling and rich! It looks like...well, it looks like Josh Gad's Steve Wozniak doesn't get totally shafted! We'll just have to see if this thing has been cut up when it finally hits theaters later this summer.
Check out the first trailer for "Jobs" after the break.
"Jobs" will open on August 16.