'Jurassic Park 4' to return series to roots?
It seems it will at least involve the original island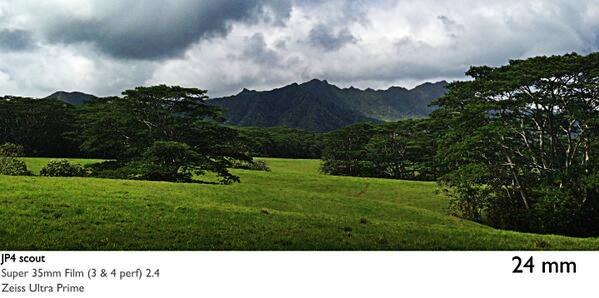 Get excited, fanboys and girls! According to a
tweet
 by "Jurassic Park 4" director Colin Trevorrow, it seems the venerable franchise will be
returning—finally!—t​o
the setting of the original film. Said tweet's contents? Only "Nublar" and the above photo. What could it all mean, beyond that the story will find someone—but who?—returning, or maybe going for the first time, to the actual "Park" of the title?
In the original novel, Isla Nublar—the island upon which "Jurassic Park" is located—is firebombed by the Costa Rican military, presumably destroying all the dinosaurs (except for those pesky velociraptors, some of which had previously escaped) and infrastructure there. In the movie, however, the island's fate remained a delicious mystery, leading fans to continually wonder through the intervening years as to when the franchise would ultimately return there, if ever. Transporting the action to "Site B" and then ultimately San Diego was, perhaps, an inspired choice for "The Lost World," as it allowed Spielberg and Co. to drastically expand the scope of the film. Not to mention let our beloved T-Rex put the hurt on downtown San Diego. 'Nuff said. Still, when "Jurassic Park 3" returned the action to the aforementioned "Site B..." Eh, not so exciting.
In any case, assuming this all proves true, it will be interesting to see how the filmmakers depict the relics of the old Park in the new film, if at all. Will the visitor's center still be standing? And what of the iconic gate, that prompted Ian Malcolm to wonder, "What do they got in there, King Kong?" Only time—or Colin Trevorrow, it seems—will tell. More details as they become available...