Justin Lin out of 'Fast and Furious 7'
Franchise will have to find a new director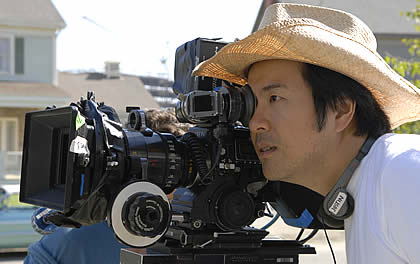 Justin Lin has directed every single "Fast & Furious" movie since "The Fast and the Furious: Tokyo Drift," back in 2006. That's quite a lot—four films worth, to be precise—of explosions, car chases, and NOS fumes. Despite that—or maybe because of it—the "Better Luck Tomorrow" director has reportedly told studio Universal that he is officially withdrawing from the franchise after the upcoming "Fast and Furious 6." His reasons?
Well, it's not because of money, or because he was butting heads with the studio chiefs or stars Vin Diesel, Dwayne "The Rock" Johnson, or the other guy. It really seems that it came down to the timing of the seventh film, which the studio wants to have out sometime early next year. That time frame would have required Lin to enter pre-production on the film just as he was finishing post-production on its predecessor. Or, maybe he'd simply had enough?
While Lin certainly leaves the "F&F" franchise in a good—and lucrative—place, fans might be wondering what direction the series will take from here. And, of course, who the producers will find to direct it. Could Vin Diesel seize the reins himself? Could his "Riddick" cohort David Twohy be brought aboard? Probably not. What do you think, Hitlisters? Whom should Universal bring in to take over? As always, let us know in the comments...