Lynn Shelton puts together her 'Laggies' cast, including Anne Hathaway and Sam Rockwell
With bonus Chloe Moretz and Mark Webber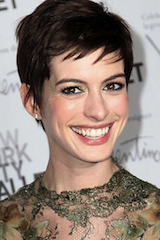 Indie auteur Lynn Shelton's newest production, "Laggies," is looking to line up the filmmaker's most high profile cast yet, as Deadline Hollywood reports that Oscar winner Anne Hathaway and dancing machine Sam Rockwell are set to headline her latest. The pair will also be joined by Chloe Moretz ("Kick-Ass," that upcoming "Carrie" remake) and Mark Webber (another indie star who is due for a big break) in the dark comedy penned by Andrea Seigel.

The film "chronicles perpetual adolescent and late-twentysomething Megan (Hathaway) who, freaked out by her boyfriend's marriage proposal, pretends to go on a career retreat but actually hides out for a week with 16-year-old Annika (Moretz), her new best friend." Previous reports on the project make it sounds as if Annika will not be Megan's only new young friend, and that the character will actually be hanging out with a whole pack of teens while trying to sort out her messy adult life. Rockwell would be playing "an older character named Craig" and Webber is on deck to play Megan's boyfriend.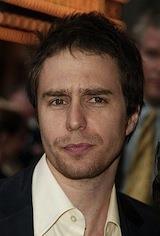 The film was written by Seigel, a California novelist who has penned three books: "The Kid Table," "To Feel Stuff," and "Like the Red Panda." "Laggies" is the first of her screenplays to go into production. Shelton's latest film, "Touchy Feely," premiered at Sundance and will hit theaters later this year.